Provider Enrollment Basics: Set the Foundation for Successful Medicare Enrollment
Now available ON-DEMAND
Presented on:
Tuesday, July 10, 2018
Presented by: 
Gretchin Heckenlively, CPA, FHFMA
Level of Program:
Basic
Physicians, nonphysician practitioners, and other Part B suppliers must enroll in the Medicare program to be eligible to receive Medicare payment for covered services provided to Medicare beneficiaries.
Provider enrollment is the first step in the billing cycle. For someone just starting to perform enrollment services, the process can be confusing and frightening because of the numerous forms, terms, and regulations that must be followed. So much can happen along the way, and a single misstep may put providers' payments in jeopardy. What's more, until a provider is properly enrolled with an effective date of participation, all claims must be written off or held. This can be a scary and high-stakes reality for someone new to the enrollment process.
Avoid becoming the next victim of faulty Medicare provider enrollment. Join this webinar and receive the basics to jump-start your mastery of this topic.
For more in-depth training on provider enrollment, join us at the annual National Provider Enrollment Forum!
At the conclusion of this program, participants will:
Understand the key terms and definitions used in Medicare enrollment and how these definitions apply to the applications prepared
Know the definitions of provider and supplier to determine which enrollment form(s) should be used
Know how to use the Medicare Provider Enrollment, Chain and Ownership System (PECOS) in lieu of completing paper forms
Understand how an organization's business structure impacts the information that must be reported, and the documents required to make the proper disclosures
Receive resources to assist with the enrollment process
Know how to create a checklist of information needed to complete one of the most frequent enrollment scenarios
Agenda:
Grasp the various 855 forms and when to use them
Define key terms
Understand the enrollment process
Who Should Listen?
Billers, Practice managers, Lab managers, Compliance managers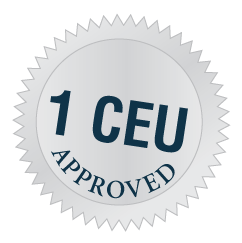 Continuing Education
BMSC
(Live + On Demand) - Attendance for the entire webinar, sponsored by Decision Health, is required to earn the continuing education unit. Upon the completion of the webinar, attendees will receive 1 HCS-D CEU from the Board of Medical Specialty Coding and Compliance.
Ability to claim credits for this webinar expire on: 7/09/19
Your Expert Presenter: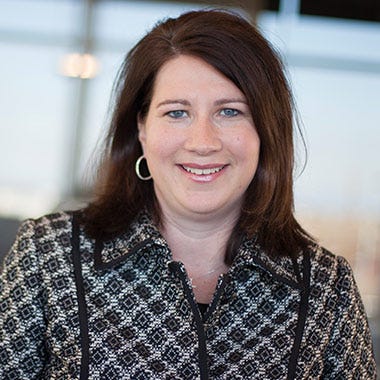 Gretchin Heckenlively, CPA, FHFMA, is a partner in the healthcare consulting division of Seim Johnson, LLP. She graduated from Doane College in 1997 with a Bachelor of Science in accounting and finance. That same year, she joined Seim Johnson's healthcare audit division, providing auditing and Medicare/Medicaid cost reporting services. In 2006, she left to pursue an opportunity as the chief financial officer of a critical access hospital, where she gained extensive experience in both the financial and clinical arenas.
Heckenlively is an active member of the Healthcare Financial Management Association (HFMA) and a past president of its Nebraska chapter. Currently, she serves as the treasurer of HFMA Region 8.

How the Webinar Works
Add this webinar to your shopping cart or call toll-free 1-855-CALL-DH1 (1-855-225-5341).
In advance of the webinar you will receive a toll free telephone number with dialing instructions and a link to download the course materials. Listen in and follow along live on the web or stream the training On Demand after the live date. Note: On Demand viewers are eligible for CEUs.
There is no limit to the number of staff from your office who can listen to the webinar live via speakerphone* or view On Demand. Access to the On Demand version and its accompanying materials is guaranteed for 90 days from the date of purchase.
When prompted, you will have an opportunity to ask your questions during the live webinar only.
Webinar system requirements and program materials:
To fully benefit from the webcast experience, please note you will need a computer equipped with the following:
Browser: Microsoft Internet Explorer 6 or later, Firefox, Chrome, or Safari, with JavaScript enabled
Internet: 56K or faster Internet connection (high-speed connection recommended)
Streaming: for audio/video streaming, Adobe Flash plug-in or Safari browser on iOS devices 
Prior to the webinar, you will receive an email with detailed system requirements, your login information, presentation slides, and other materials that you can print and distribute to all attendees at your location.
COULDN'T LISTEN LIVE?
No problem. The On-Demand version is now available. Use it as a training tool at your convenience—whenever your new or existing staff need a refresher or need to understand a new concept. Play it once or dozens of times. A $395 value!
*One phone line per registration fee. Additional connections subject to additional registration fees.