National Provider Enrollment Virtual Event
Tuesday, November 2 – Wednesday, November 3, 2021
12:00 p.m. – 4:00 p.m. Eastern Time daily
Tips and Strategies for a Successful Enrollment Process
Can't travel? No problem! Join us this fall for the National Provider Enrollment Virtual. This two-day event is packed with education for both new and veteran provider enrollment professionals.
Learn best practices for enrolling with Medicare and commercial payers, using the Provider Enrollment, Chain, and Ownership System (PECOS), and streamlining enrollment, contracting, and recruitment.
The event features:
Two days filled with education in which attendees can participate and network in real time or listen as their schedule allows
Live Q&A sessions at the end of each day with speakers
Interactive thought exchanges within our event app

During the live National Provider Enrollment Virtual you can earn valuable CEUs and have the opportunity to ask questions of our expert speakers. Plus, you can network with your colleagues and peers from our easy-to-use conference platform!
Learning Objectives:
Understand the relationship between managed care credentialing and payer enrollment
Create processes to align enrollment, recruitment, and contracting
Ensure proper documentation and timely submission of Medicare enrollment forms
Prevent deactivations and revocations of Medicare enrollment
Successfully enroll with commercial payers
Discuss how the COVID-19 pandemic changed the enrollment industry
dentify best practices for working with a remote team

Attendees of this one-of-a-kind event will have the opportunity to listen live to the programs and earn CEUs during the virtual event from November 2–3. Registrants will also have access to all educational sessions for 60 days.
Don't miss your chance to receive expert guidance and best practices to ensure your organization and practitioners are reimbursed for their services.
National Provider Enrollment Virtual Event
Agenda
*All times are in Eastern Time
Day 1 — Tuesday, November 2, 2021
12:00 p.m. – 1:00 p.m.
Recruitment, Contracting, and Payer Enrollment: Reduce Headaches and Speed Up Start Dates
LaShawna Brown, CPMSM, CPCS
Stacy Brklacich, JD
Are we all speaking different languages? Why can't we all get on the same page? Join us as we imagine and engineer the alignment of recruitment, contracting, and payer enrollment to improve communication and throughput. In this session, we will explore the common roadblocks in aligning these processes, ways to prevent or reduce them, and steps you can take now to improve communication.
1:10 p.m. – 2:10 p.m.
The Other Side of the Enrollment Form
LaShawna Brown, CPMSM, CPCS
Many believe payer enrollment is synonymous with managed care credentialing; however, there are significant differences between the two. In this session, we will define managed care and payer enrollment, explore the managed care process from start to finish, and discuss the topics of credentialing not required and delegated credentialing.
2:20 p.m. – 3:20 p.m.
An Introduction to Contracting With Commercial Payers
David J. Zetter, PHR, SHRM-CP, CHCC, CPCO, CPC, COC, PCS, FCS, CHBC, CMUP, PESC, CMAP, CMAPA, CMMP, CMHP
New to enrolling, contracting, and credentialing with commercial payers? Join David Zetter as he provides an introduction and explains what you can expect from the overall process, the vendors, and your staff during commercial payer enrollment. You'll walk away with best practices you can use to ensure success.
3:30 p.m. – 4:00 p.m.
Live Q&A
Stacy Brklacich, JD, LaShawna Brown, CPMSM, CPCS, and David J. Zetter, PHR, SHRM-CP, CHCC, CPCO, CPC, COC, PCS, FCS, CHBC, CMUP, PESC, CMAP, CMAPA, CMMP, CMHP
Day 2 — Wednesday, November 3, 2021
12:00 p.m. – 1:00 p.m.
Preparing for Your Medicare Enrollment, Part 1
Valerie Hogen
Do you struggle to figure out Medicare's enrollment requirements? Do you receive requests to update and correct your information? In this session, learn tips and tricks for a smooth enrollment process. Our speaker will discuss the frequently made mistakes in the enrollment process, creating a checklist to ensure proper documentation and timely submission.
1:10 p.m. – 2:10 p.m.
Preparing for Your Medicare Enrollment, Part 2
Valerie Hogen
In part two of this presentation, learn how to keep your enrollment current to prevent deactivations, revocations, and lapses in payment. Review checklists for change of information and revalidations.
2:20 p.m. – 3:20 p.m.
The Lasting Effects of COVID-19 on Credentialing and Enrollment 
Susan DuBois, CPCS, CPMSM
In this session, we will explore the impact the COVID-19 pandemic has had on credentialing, privileging, and enrollment. We will look in-depth at the CMS waivers that were implemented, their impact, and which of them should become permanent and why. We will also look at the pandemic's impact on the industry, including working from home, remote collaboration, engagement, burnout, and the unexpected opportunities that have emerged—including working together cohesively to ensure success.
3:30 p.m. – 4:00 p.m.
Live Q&A
Susan DuBois, CPCS, CPMSM, and Valerie Hogen

— Agenda subject to change —
National Provider Enrollment Virtual Event
Speakers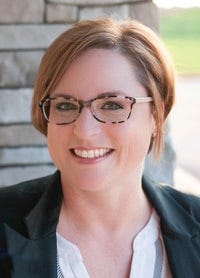 LaShawna Brown, CPMSM, CPCS
Credentialing Manager, CommunityCare Managed Healthcare Plans of Oklahoma
Founder, On A Mission Credentialing
LaShawna Brown started her career in 2001 as a medical staff office receptionist. In 2013, she became the director of medical staff services and centralized credentialing for a six-hospital health system and served in that that role for nearly seven years. In 2019, she joined an Oklahoma health insurance company and quickly began learning the managed care side of credentialing. Realizing the significant misnomers regarding the managed care process, she launched her blog, On A Mission Credentialing, in 2021, to provide knowledge gleaned from 20 years of experience in the credentialing realm.

Stacy Brklacich, JD
Legal Counsel, Integris Health System
Stacy Brklacich earned her law degree from the University of Tulsa and has devoted her legal practice to the representation of hospitals, physicians, nurses, payers, and other healthcare providers in the areas of healthcare contracting, risk management, litigation management, licensing, moral and medical ethics, peer review, and credentialing. Brklacich provides legal representation to physicians, nurses, and physician assistants as well as practice groups in the areas of risk management, bylaws, policies, documentation, and compliance. She has also worked for a payer and focused on medical policy, clinical payment and coding policies, member disputes, and insurance legislation. Brklacich is a member of the Oklahoma Bar Association, Tulsa County Bar Association, and American Health Lawyers Association. In addition, she is a frequent lecturer to hospitals, physician groups, and healthcare entities in the areas of risk management, hospital operations, peer review, and credentialing.

Susan DuBois, CPCS, CPMSM
Experienced Health Care Consultant
Susan DuBois, CPCS, CPMSM, is an experienced health care consultant. She retired in February 2021after a 33-year career working at Intermountain Healthcare, an integrated health care delivery system based in Salt Lake City, serving Utah, Idaho and Nevada with 24 hospitals, a health plan and large employed physician group. At the time of her retirement, Ms. DuBois served as the Assistant Vice President, Office of Physician and APP Professional Affairs and had system-wide accountability for Intermountain's Centralized Credentials Verification Program, Medical Staff Services, Physician and APP Relations, Interprofessional Accredited Education and Graduate Medical Education. In addition, Ms. DuBois has served in a number of leadership roles with the National Association Medical Staff Services (NAMSS) including serving on the Executive Committee of the NAMSS Board and as the 2017 President.

Valerie Hogen
Director of Credentialing and Enrollment, Physical Rehabilitation Network
Valerie Hogen has 18 years of provider enrollment and credentialing experience. From 2003 to 2008, she worked with the Medicare Administrative Contractor of California and New England region, formerly known as NHIC (now HP). She trained with CMS to be one of the first Medicare PECOS trainers. She also previously worked for Palmetto GBA, delivering presentations on common enrollment mistakes. Since working for Medicare, Hogen has worked for physician and provider groups to lead teams to properly navigate through Medicare, Medicaid, and commercial applications.

David J. Zetter, PHR, SHRM-CP, CHCC, CPCO, CPC, COC, PCS, FCS, CHBC, CMUP, PESC, CMAP, CMAPA, CMMP, CMHP
Founder & President, Zetter HealthCare Management Consultants
David J. Zetter and his firm have provided practice management consulting services to medical and dental practices, facilities, and organizations for more than 25 years. Zetter is a nationally recognized enrollment expert and speaker, and CMS regularly solicits his feedback in their PECOS and compliance user focus groups. He is the current president of the National Society of Certified Healthcare Business Consultants and is a member of the American Health Lawyers Association, the Medical Group Management Association, and the Healthcare Financial Management Association. His firm supports client practices and facilities in all 50 states. You may find out more about Zetter and his firm at www.zetter.com.
National Provider Enrollment Virtual Event
Pricing
Retail price: $399.00
Group pricing is as follows:
4–10 attendees = each attendee receives 10% discount off retail price
11–15 attendees = each attendee receives 15% discount off retail price
16–20 attendees = each attendee receives 20% discount off retail price
21+ attendees = each attendees receive 25% discount off retail price