Overcome Top Risk-Adjustment Coding Challenges
Now available ON-DEMAND
Presented on:
Wednesday, July 11, 2018
Presented by:
Brenda Edwards, CPC, CDEO, CPB, CPMA, CPC-I, CEMC, CRC, AAPC Fellow
Level of Program:
Intermediate
The demands of risk-adjustment coding are complex, and failure to comply can be costly. In the face of rapidly changing government and payer regulations, medical practices in all specialties must understand how to connect chronic conditions to accurately report a patient's disease burden. Failure to capture the correct risk via ICD-10 diagnosis codes means practices are losing money and not coding compliantly.
Join us for this one-hour webinar as we review current coding requirements and navigate real-life examples to help you stay compliant on common conditions—including arthritis, asthma, COPD, dementia, heart disease, and kidney disease—and gain the revenue you deserve.
At the conclusion of this program, you will be able to:
Understand the challenges risk adjustment brings to specificity of ICD-10-CM coding
Be familiar with acceptable providers, place of service, and sources of documentation
Conquer the "problem list" challenge to ensure your patient's history is correctly coded under risk-adjustment standards
Agenda:
Learn how to gain the revenue you deserve by correctly coding your patients' complex conditions
Learn key clinical documentation guidance to improve the specificity of conditions you report
Understand how to connect conditions to boost compliance
Review specific conditions and key documentation points for the most common conditions you'll face—regardless of specialty
Condition spotlight: Focus on common conditions such as arthritis, asthma, COPD, dementia, heart disease, kidney disease and more
Who Should Listen?
Orthopedic practice coders, coding managers, billers, billing managers, clinicians, compliance managers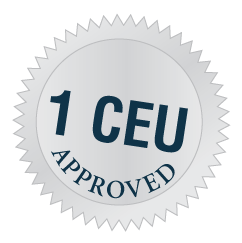 Continuing Education
AAPC
(Live + On Demand) - This program has the prior approval of AAPC for 1.0 continuing education hours. Granting of prior approval in no way constitutes endorsement by AAPC of the program content or the program sponsor.
Ability to claim credits for this webinar expire on: 7/10/19
Your Expert Presenter:

Brenda Edwards, CPC, CDEO, CPB, CPMA, CPC-I, CEMC, CRC, AAPC Fellow, is senior managing consultant of risk adjustment at Soerries Coding & Billing Institute. She has been involved in the healthcare arena for over 25 years with experience in chart audits, coding and billing, education, consulting, practice management, and compliance. She has worked closely with practices, providers, and residency programs to ensure documentation is compliant and accurate.
Edwards has written many articles for national publications, including Healthcare Business Monthly and BC Advantage, as well as for the American Academy of Family Physicians. Her humorous presentation style has made her a conference favorite at national and regional conferences for AAPC as well as local chapter meetings across the country. She is also an AAPC workshop and webinar presenter.
Edwards became a Certified Professional Coding Instructor (CPC-I) in 2001 and has assisted countless students in obtaining their coding credentials through the AAPC Professional Medical Coding Curriculum. She is also an AAPC ICD-10-CM/PCS Training Expert.
She served on the AAPC Chapter Association Board of Directors from 2010 to 2014 and held office as chair. She has been intimately involved in the development and continuation of the Hardship Scholarship Program for the AAPC. Mentoring fellow AAPC members is a passion for her. She is co-founder of the northeast Kansas AAPC chapter and has served many offices.

How the Webinar Works
Add this webinar to your shopping cart or call toll-free 1-855-CALL-DH1 (1-855-225-5341).
In advance of the webinar you will receive a toll free telephone number with dialing instructions and a link to download the course materials. Listen in and follow along live on the web or stream the training On Demand after the live date. Note: On Demand viewers are eligible for CEUs.
There is no limit to the number of staff from your office who can listen to the webinar live via speakerphone* or view On Demand. Access to the On Demand version and its accompanying materials is guaranteed for 90 days from the date of purchase.
When prompted, you will have an opportunity to ask your questions during the live webinar only.
Webinar system requirements and program materials:
To fully benefit from the webcast experience, please note you will need a computer equipped with the following:
Browser: Microsoft Internet Explorer 6 or later, Firefox, Chrome, or Safari, with JavaScript enabled
Internet: 56K or faster Internet connection (high-speed connection recommended)
Streaming: for audio/video streaming, Adobe Flash plug-in or Safari browser on iOS devices 
Prior to the webinar, you will receive an email with detailed system requirements, your login information, presentation slides, and other materials that you can print and distribute to all attendees at your location.
COULDN'T LISTEN LIVE?
No problem. The On-Demand version is now available. Use it as a training tool at your convenience—whenever your new or existing staff need a refresher or need to understand a new concept. Play it once or dozens of times. A $199 value!
*One phone line per registration fee. Additional connections subject to additional registration fees.