Medicare Appeals: A Road Map to Beat Denials
Now available ON-DEMAND
Presented on:
Thursday, July 26, 2018
Presented by:
Linda Duckworth, CPC, CHC, Senior Managing Consultant and Compliance Officer
Kristin Dean, Revenue Cycle Manager and HIPAA Privacy Officer
Level of Program:
Basic
Intermediate
Providers have the right to challenge Medicare claim denials using the appeals process. This process includes five levels in both Medicare Part A and Medicare Part B, and each level includes several steps. Needless to say, Medicare appeals can be complicated.
CMS has provided instructions for filing and pursuing appeals, but the guidance is difficult to follow and lacks the tips and tricks known to veterans of the process. It is important to understand the situations in which you can and should file an appeal, in addition to knowing what information is needed to support an appeal, as mistakes in the process can be costly and time-consuming. Our expert speakers will cover all the bases, discussing how to evaluate denials for appeal, how to ensure the appeal process is done correctly, and how to reevaluate denied appeals.
At the conclusion of this program, participants will be able to:
Evaluate denials for possible appeal
Correctly perform a Medicare appeal
Reevaluate appeals that are denied
Agenda:
How to determine whether an appeal is worth your while
Which arguments work and which ones don't
Instructions on filing Medicare appeals, from redetermination to judicial review stages
Paperwork issues—sending, storage, and other technical details
Q&A
Who Should Listen?
Anyone with any responsibility for the practice's denials management and claims appeals
Your Expert Presenter: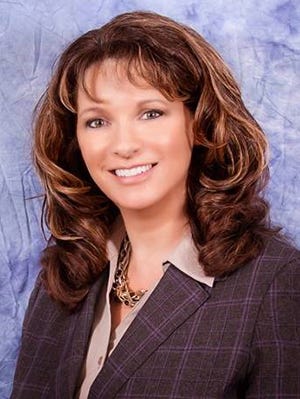 Linda Duckworth, CPC, CHC, Senior Managing Consultant and Compliance Officer
Linda Duckworth, CPC, CHC, has over 30 years of experience in healthcare, encompassing physician practice management, staff/physician education, and compliance. For the past 16 years, she has focused on the areas of audits, corporate and HIPAA compliance, and consulting. She has developed surgical and E/M audit programs for a multitude of specialty practices, as well as CME and CEU training courses for physicians and staff. She has authored articles for coding, reimbursement, and physician specialty industry publications and spoken at conferences on topics such as documentation, preparing for and responding to payer audits, correct coding, and compliance. Duckworth currently sits on a local college advisory panel for those seeking degrees and certifications in healthcare. She is a senior managing consultant and compliance officer with Soerries Coding & Billing Institute, where she concentrates her efforts on regulatory issues and assists physicians with third-party payer challenges.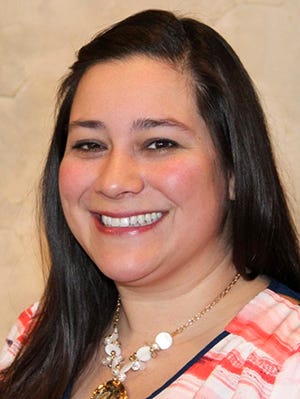 Kristin Dean, Revenue Cycle Manager and HIPAA Privacy Officer
 Kristin Dean brings a unique set of skills to revenue cycle management given her background in clinical care. She obtained her bachelor's degree in psychology, with a minor in sociology, from the University of Missouri. She began her career in healthcare over five years ago by providing patients with social and environmental support. From there, her work and interests expanded into the business side of patient care. She has completed a formal coding training program, worked as a coder, and provided clients with on-site office support, including registration and precertification. Now, as a revenue cycle director for an outsource billing company, Dean has worked with a variety of systems, business models, and practices. She is quick to recognize problematic workflow and offer effective solutions. Currently, she oversees A/R management for over 10 clients, representing six specialties in six states. She is responsible for her department's budgetary needs and staying within goal, employee growth and development, monitoring productivity, and ensuring adherence to policy and procedure. She acts as a liaison between her clients and third-party payers and is committed to making compliant and beneficial decisions on her clients' behalf. Dean also serves as the company's HIPAA privacy officer.

How the Webinar Works
Add this webinar to your shopping cart or call toll-free 1-855-CALL-DH1 (1-855-225-5341).
In advance of the webinar you will receive a toll free telephone number with dialing instructions and a link to download the course materials. Listen in and follow along live on the web or stream the training On Demand after the live date. Note: On Demand viewers are eligible for CEUs.
There is no limit to the number of staff from your office who can listen to the webinar live via speakerphone* or view On Demand. Access to the On Demand version and its accompanying materials is guaranteed for 90 days from the date of purchase.
When prompted, you will have an opportunity to ask your questions during the live webinar only.
Webinar system requirements and program materials:
To fully benefit from the webcast experience, please note you will need a computer equipped with the following:
Browser: Microsoft Internet Explorer 6 or later, Firefox, Chrome, or Safari, with JavaScript enabled
Internet: 56K or faster Internet connection (high-speed connection recommended)
Streaming: for audio/video streaming, Adobe Flash plug-in or Safari browser on iOS devices 
Prior to the webinar, you will receive an email with detailed system requirements, your login information, presentation slides, and other materials that you can print and distribute to all attendees at your location.
COULDN'T LISTEN LIVE?
No problem. The On-Demand version is now available. Use it as a training tool at your convenience—whenever your new or existing staff need a refresher or need to understand a new concept. Play it once or dozens of times. A $199 value!
*One phone line per registration fee. Additional connections subject to additional registration fees.