Stabilize your Documentation and Coding for Hip and Knee Arthroplasty to Ensure Proper Payment
Now available ON-DEMAND
Presented on:
Wednesday, May 23, 2018
Presented by: 
Margie Scalley Vaught, CPC, COC, CPC-I, CCS-P, MCS-P, ACS-EM, ACS-OR
Level of Program:
Intermediate
Orthopedic practices are being called on to support medical necessity and properly code and bill hip and knee replacement surgeries like never before. Payers are issuing strict coverage determinations and are seeking to lower the cost of these expensive elective procedures by moving them to the outpatient setting and compelling orthopedists and hospitals to participate in bundled payment models.
To avoid denials and reduced payment, it is more important than ever for providers to know how to document, code, and bill their arthroplasties. Join us for this one-hour webinar as Margie Scalley Vaught provides clear clinical guidelines on how to document medical necessity and how to select the appropriate codes for patient comorbidity.
At the conclusion of this program, you will be able to:
Select the correct ICD-10-CM and procedure code for your most critical arthroplasty procedures
Educate your providers about documentation elements they must provide to support medical necessity for hip and knee arthroplasty
Understand how to code both one- and two-stage revision arthroplasty
Agenda:
Learn how to support the medical necessity for inpatient knee arthroplasty with incisive documentation and coding of comorbidities
Get step-by-step instruction for both ICD-10-CM and procedure coding of two-stage revision arthroplasty for infection cases
Learn the differences between elective and traumatic arthroplasty
Correctly code spacer exchanges
Find out your options for coding a hemi to total knee arthroplasty, and how the coding of these procedures differs from hip replacement
Lock in medical necessity using tested strategies to address payer coverage policies, point by point
Who Should Listen?
Orthopedic practice coders, coding managers, billers, billing managers, clinicians, compliance managers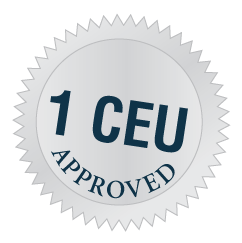 Continuing Education
AAPC
(Live + On Demand) - This program has the prior approval of AAPC for 1.0 continuing education hours. Granting of prior approval in no way constitutes endorsement by AAPC of the program content or the program sponsor.
Ability to claim credits for this webinar expire on: 5/22/19
AHIMA
(Live + On Demand) - This program has been approved for 1.0 continuing education units for use in fulfilling the continuing education requirements of the American Health Information Management Association (AHIMA).
Ability to claim credits for this webinar expire on: 5/22/19
BMSC
(Live + On Demand) - Attendance for the entire webinar, sponsored by Decision Health, is required to earn the continuing education unit. Upon the completion of the webinar, attendees will receive 1 HCS-D CEU from the Board of Medical Specialty Coding and Compliance.
Ability to claim CEU for this webinar expires on: 5/22/19
Your Expert Presenter: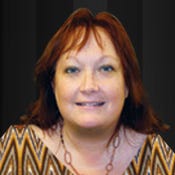 Margie Scalley Vaught, CPC, COC, CPC-I, CCS-P, MCS-P, ACS-EM, ACS-OR, has more than 30 years of experience in the healthcare arena, including more than 20 years in orthopedic coding, billing, and reimbursement. She frequently performs internal audits, provides education and training to physicians and office staff, and helps clinics establish billing and compliance manuals. Vaught is an advisor on orthopedic coding to the Board of Medical Specialty Coding, and she helped to develop the Advanced Orthopedic Coding credentialing exam. She has contributed many articles to the AAOS Bulletin, and she serves as consulting editor to Medical Practice Coding Pro and the Orthopedic Coder's Pink Sheet.

How the Webinar Works
Add this webinar to your shopping cart or call toll-free 1-855-CALL-DH1 (1-855-225-5341).
In advance of the webinar you will receive a toll free telephone number with dialing instructions and a link to download the course materials. Listen in and follow along live on the web or stream the training On Demand after the live date. Note: On Demand viewers are eligible for CEUs.
There is no limit to the number of staff from your office who can listen to the webinar live via speakerphone* or view On Demand. Access to the On Demand version and its accompanying materials is guaranteed for 90 days from the date of purchase.
When prompted, you will have an opportunity to ask your questions during the live webinar only.
Webinar system requirements and program materials:
To fully benefit from the webcast experience, please note you will need a computer equipped with the following:
Browser: Microsoft Internet Explorer 6 or later, Firefox, Chrome, or Safari, with JavaScript enabled
Internet: 56K or faster Internet connection (high-speed connection recommended)
Streaming: for audio/video streaming, Adobe Flash plug-in or Safari browser on iOS devices 
Prior to the webinar, you will receive an email with detailed system requirements, your login information, presentation slides, and other materials that you can print and distribute to all attendees at your location.
CAN'T LISTEN LIVE?
No problem. The On-Demand version is now available. Use it as a training tool at your convenience—whenever your new or existing staff need a refresher or need to understand a new concept. Play it once or dozens of times. A $199 value!
*One phone line per registration fee. Additional connections subject to additional registration fees.