Opioid Management Challenges for the Pain and Non-Pain Practice
Now available ON-DEMAND
Presented on:
Wednesday, May 9, 2018
Presented by:
Bradley J. Sayles, Counsel, Nelson Mullins Riley & Scarborough LLP
Level of Program:
Basic - Intermediate
Protecting your practice from prescription drug misuse and unintentional opioid addiction will require a proactive and well-documented approach. Practices must reassess their methods of prescribing opioids to keep their practice out of the compliance hot seat, such as redefining the quantity and frequency of their prescriptions.
More mandates coming down the pipeline would require doctors to undergo education on opioids and discuss addiction risks with patients, which may include physician-patient contracts. Even practices with only a peripheral connection to opioids find themselves in a changed practice and regulatory environment and need a crash course in how to properly handle, prescribe, control, and administer controlled substances. Not keeping up to date could mean legal consequences.
Join us for one hour as expert speaker Bradley J. Sayles navigates through new follow-up standards for patient-prescribed opioids and explains how to protect your practice from regulatory exposure.
At the conclusion of this program, participants will be able to:
Understand how their practice will be affected by the opioid crisis
Gain practical guidance for opioid management in light of increased scrutiny
Understand how best to protect their practices from legal and regulatory exposure 
Agenda:
Current practice and regulatory environment regarding opioids and potential areas of exposure
Best practices in procurement, storage, handling, and inventory of controlled substances
Managing prescriptions to avoid over-prescribing
What to do with "problem" patients (drug-seeking, etc.), opioid conversion, and opioid rotation
Responding to FDA and other government inquiries regarding controlled substance prescriptions
Who Should Listen?
Medical practice managers and practitioners that handle opioid or opioid prescriptions but could use additional information on law, regulation, and best practices.
Your Expert Presenter: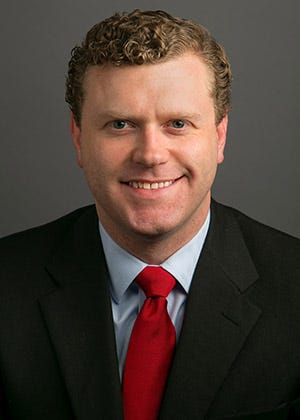 Bradley J. Sayles is of counsel in Nelson Mullins Riley & Scarborough LLP's Nashville office, where he practices healthcare law. He assists clients in navigating the highly regulated healthcare landscape to ensure they are compliant with state and federal laws and industry standards. He works with a wide range of providers, from large clinical laboratories, hospice and home health providers, DME suppliers, health systems, physician groups, and long-term care providers to small rural healthcare entities and individual practitioners. He advises clients in the areas of government enforcement, compliance, and general day-to-day operational matters, including those related to compliance with federal and state prescribing and privacy requirements.
Sayles advises clients with respect to government enforcement, compliance, healthcare fraud and abuse, and general day-to-day operational matters. He has extensive experience with state and federal regulatory compliance, including 340B, PSQIA, HIPAA, Conditions of Participation, and payment. He has worked with clients in responding to state and federal investigations; False Claims Act litigation, including alleged violations of federal healthcare program requirements, Anti-Kickback Statute, Stark Law, FDA misbranding, and off label use; and other matters, including compliance with federal and state prescribing and privacy requirements. Sayles was also heavily involved in Kentucky's adoption of its 2012 "Pill Mill Bill."

How the Webinar Works
Add this webinar to your shopping cart or call toll-free 1-855-CALL-DH1 (1-855-225-5341).
In advance of the webinar you will receive a toll free telephone number with dialing instructions and a link to download the course materials. Listen in and follow along live on the web or stream the training On Demand after the live date. Note: On Demand viewers are eligible for CEUs.
There is no limit to the number of staff from your office who can listen to the webinar live via speakerphone* or view On Demand. Access to the On Demand version and its accompanying materials is guaranteed for 90 days from the date of purchase.
When prompted, you will have an opportunity to ask your questions during the live webinar only.
Webinar system requirements and program materials:
To fully benefit from the webcast experience, please note you will need a computer equipped with the following:
Browser: Microsoft Internet Explorer 6 or later, Firefox, Chrome, or Safari, with JavaScript enabled
Internet: 56K or faster Internet connection (high-speed connection recommended)
Streaming: for audio/video streaming, Adobe Flash plug-in or Safari browser on iOS devices 
Prior to the webinar, you will receive an email with detailed system requirements, your login information, presentation slides, and other materials that you can print and distribute to all attendees at your location.
CAN'T LISTEN LIVE?
No problem. The On-Demand version is now available. Use it as a training tool at your convenience—whenever your new or existing staff need a refresher or need to understand a new concept. Play it once or dozens of times. A $199 value!
*One phone line per registration fee. Additional connections subject to additional registration fees.