The Physician Office Lab: Do Your Lab Work "Homework" and Stop Leaving Money on the Table
Now available ON-DEMAND
Presented on:
Wednesday, April 18, 2018
Presented by: Shannon O. DeConda, CPC, CPC-I, CEMC, CEMA, CPMA, CRTT
Partner with DoctorsManagement
President & founder of NAMAS, a division of DoctorsManagement
Level of Program:
Intermediate
The in-office lab allows practices to provide better patient care. But the lab is also a source of coding errors, denials, and compliance pitfalls. The biggest source of improper payments for Medicare Part B comes from lab services. A recent report from CERT found that lab services accounted for over $1.2 billion in improper payments.
Lab services are subject to documentation, coding, and billing guidelines, and the lab must comply with CLIA and OSHA law. All lab tests must include documentation in the beneficiary's medical record indicating the intent, the test's medical necessity, and a signature from the treating physician or NPP. This is in addition to office visit notes, progress notes, and testing protocols. To top things off, Medicare is making across-the-board changes to its rates for lab services that could result in lower payments for hundreds of lab tests.
A practice that doesn't do its lab work homework will leave money on the table or be hit with overpayment demands when an audit turns up errors. This webinar will show practices how to avoid money-draining mistakes and protect the lab services revenue they've rightfully earned.
At the conclusion of this program, participants will be able to:
Ensure lab orders are audit-proof and properly executed every time
Know the common causes of improper payments and how to avoid and remedy them
Understand how to use Medicare and private payer policies to cut down on denials
Identify how to improve your billing and coding for the top five tests performed in physician office labs
Agenda:
Getting your lab orders in order
Use carrier policies to eliminate billing and coding errors
Guidance for the top five tests performed in practice labs
Q&A
Who Should Listen?
Coders
Billers
Practice managers
Lab managers
Compliance managers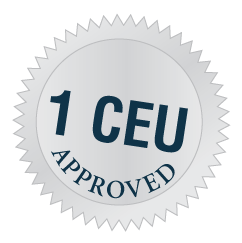 Continuing Education
AAPC
(Live + On Demand) - This program has the prior approval of AAPC for 1.0 continuing education hours. Granting of prior approval in no way constitutes endorsement by AAPC of the program content or the program sponsor. Ability to claim credits for this webinar expire on: 4/17/19
AHIMA
(Live + On Demand) - This program has been approved for 1.0 continuing education units for use in fulfilling the continuing education requirements of the American Health Information Management Association (AHIMA).
Your Expert Presenter:

Shannon O. DeConda, CPC, CPC-I, CEMC, CEMA, CPMA, CRTT, has been in the healthcare industry for over 20 years with experience that ranges from working in a physician practice, to providing healthcare as a respiratory therapist, to working as a biller and coder, to providing medical audit investigations and education. DeConda founded NAMAS, the National Alliance of Medical Auditing Specialists, eight years ago while working as a senior auditor for its parent organization DoctorsManagement. At the time, there were no national certification organizations validating the medical auditor, so she founded NAMAS and established the CPMA (Certified Professional Medical Auditor) certification, beginning a grassroots effort to education and certify professionals.
How the Webinar Works
Add this webinar to your shopping cart or call toll-free 1-855-CALL-DH1 (1-855-225-5341).
In advance of the webinar you will receive a toll free telephone number with dialing instructions and a link to download the course materials. Listen in and follow along live on the web or stream the training On Demand after the live date. Note: On Demand viewers are eligible for CEUs.
There is no limit to the number of staff from your office who can listen to the webinar live via speakerphone* or view On Demand. Access to the On Demand version and its accompanying materials is guaranteed for 90 days from the date of purchase.
When prompted, you will have an opportunity to ask your questions during the live webinar only.
Webinar system requirements and program materials:
To fully benefit from the webcast experience, please note you will need a computer equipped with the following:
Browser: Microsoft Internet Explorer 6 or later, Firefox, Chrome, or Safari, with JavaScript enabled
Internet: 56K or faster Internet connection (high-speed connection recommended)
Streaming: for audio/video streaming, Adobe Flash plug-in or Safari browser on iOS devices 
Prior to the webinar, you will receive an email with detailed system requirements, your login information, presentation slides, and other materials that you can print and distribute to all attendees at your location.
COULDN'T LISTEN LIVE?
No problem. The On-Demand version is now available. Use it as a training tool at your convenience—whenever your new or existing staff need a refresher or need to understand a new concept. Play it once or dozens of times. A $199 value!
*One phone line per registration fee. Additional connections subject to additional registration fees.