From the Auditor: Overcome Top E/M Audit Problems, Ensure Documentation Guidelines Compliance, Secure Revenue
Now available ON-DEMAND
Presented on:
Tuesday, April 10, 2018
Presented by:
Terry A. Fletcher, CPC, CCC, CEMC, SCP-CA, ACS-CA, CCS-P, CCS, CMSCS, CMCS, CMC
Level of Program:
Intermediate
As practices are faced with an increasing number of audits, the need for E/M coding compliance is more vital than ever. Fear of audits can drive a practice's coding and lead to reporting codes that are inappropriate for the work performed.
During this webinar, we'll be identifying what types of visits result in under- or overcoding, so you can focus your efforts on improving coding accuracy and avoiding costly audits. Our expert speaker Terry A. Fletcher will deliver practical strategies to help you code the correct E/M level as well as adopt internal controls. You'll be able to ensure full reimbursement, avoid leaving money on the table, and submit claims that are audit-free.
At the conclusion of this program, participants will be able to:
Identify the top reasons E/M claims are denied during audits and how to avoid those problems
Implement an easy-to-understand, one-on-one physician training program to educate physicians using their own notes
Provide documentation that supports claims and helps to survive audits
Agenda:
History of present illness (HPI): Streamline your process for obtaining the HPI elements
Review of systems (ROS): Get the checklist that will provide solid documentation to support your claim
Past, family, and/or social history (PFSH): Avoid missing the one element that can change a level 5 visit to a level 2
1995 or 1997 E/M guidelines? Settle the question for your practice
Medical decision-making (MDM): Does MDM really determine the correct code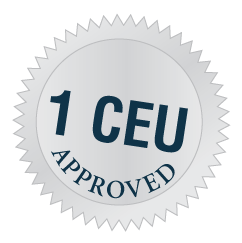 Continuing Education
AAPC
(Live + On Demand) -This program has the prior approval of AAPC for 1.0 continuing education hours. Granting of prior approval in no way constitutes endorsement by AAPC of the program content or the program sponsor.
(Ability to claim credits for this webinar expire on: 4/9/19)
Your Expert Presenter:

Terry A. Fletcher, CPC, CCC, CEMC, SCP-CA, ACS-CA, CCS-P, CCS, CMSCS, CMCS, CMC, is a coding and billing expert, auditor, and educator based in Laguna Beach, California, with more than 30 years of medical industry experience. She is a past member of the National Advisory Board for AAPC, past chair of the AAPCCA, and AAPC national and regional conference educator. Fletcher teaches more than 100 specialty coding seminars, teleconferences, and webinars every year. She is the author of several coding and reimbursement publications, as well as a practice auditor for multiple specialty practices nationwide. She also moderates her own Coding Corner Network for online CPT/ICD-10-CM coding questions from physician coders.

How the Webinar Works
Add this webinar to your shopping cart or call toll-free 1-855-CALL-DH1 (1-855-225-5341).
In advance of the webinar you will receive a toll free telephone number with dialing instructions and a link to download the course materials. Listen in and follow along live on the web or stream the training On Demand after the live date. Note: On Demand viewers are eligible for CEUs.
There is no limit to the number of staff from your office who can listen to the webinar live via speakerphone* or view On Demand. Access to the On Demand version and its accompanying materials is guaranteed for 90 days from the date of purchase.
When prompted, you will have an opportunity to ask your questions during the live webinar only.
Webinar system requirements and program materials:
To fully benefit from the webcast experience, please note you will need a computer equipped with the following:
Browser: Microsoft Internet Explorer 6 or later, Firefox, Chrome, or Safari, with JavaScript enabled
Internet: 56K or faster Internet connection (high-speed connection recommended)
Streaming: for audio/video streaming, Adobe Flash plug-in or Safari browser on iOS devices 
Prior to the webinar, you will receive an email with detailed system requirements, your login information, presentation slides, and other materials that you can print and distribute to all attendees at your location.
CAN'T LISTEN LIVE?
No problem. The On-Demand version is now available. Use it as a training tool at your convenience—whenever your new or existing staff need a refresher or need to understand a new concept. Play it once or dozens of times. A $199 value!
*One phone line per registration fee. Additional connections subject to additional registration fees.