Reduce Fracture Coding Stress and Reimbursement Worries
Now available ON-DEMAND
Presented on:
Tuesday, March 27, 2018
Presented by:
Margie Scalley Vaught, CPC, COC, CPC-I, CCS-P, MCS-P, ACS-EM, ACS-OR
Level of Program:
Intermediate
Fractures are some of orthopedic surgeons' most frequently treated conditions, but that doesn't mean coding them is easy. There are many details that must be documented and accounted for when coding—for example, whether the fracture presented as open or closed, and whether the surgeon used a closed, percutaneous, or open method of treatment.
In addition, payers—particularly Medicare—now place limits on the number of contiguous fracture and dislocation treatments that can be billed during the same encounter. Meanwhile, on the diagnosis coding side, questions remain about reporting 7th characters for active treatment and follow-up care and differentiating between chronic and acute injuries, among other details.
Join us for this one-hour webinar as coding expert Margie Scalley Vaught navigates through the specific requirements of fracture coding.
At the conclusion of this on-demand program, participants will be able to:
Ensure that you are following National Correct Coding Initiative (NCCI) bundling rules for fractures
Distinguish between percutaneous fracture treatment and open reduction with internal fixation
Identify the elements of the fracture global package and what may be reported separately
Understand when and how to use modifiers -54 and -55
Agenda:
Get updated on NCCI rules for coding the reduction of multiple contiguous fractures
Learn how to recognize different types of fracture treatments in the op note and how to code them
Understand what's included in the global package for fracture care codes and when to bill separately for components such as debridement or casting
Find out what your options are for billing closed fracture treatment without manipulation
Understand the difference between open fractures and open treatment, and between closed fractures and closed treatment
Work through common cases that may cause confusion, such as when the patient first presents in the ER, or when postop follow-up care is done by a separate provider
Get your fracture coding questions answered, such as how to code removal of hardware with an open reduction of the distal radius, or bimalleolar fracture with dislocation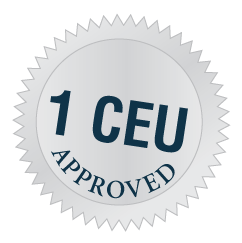 Continuing Education:
AHIMA
The live version of this program has been approved for 1.0 continuing education units for use in fulfilling the continuing education requirements of the American Health Information Management Association (AHIMA). Ability to claim credits for this webinar expire on: 3/26/19.
AAPC
(Live + On Demand) - This program has the prior approval of AAPC for 1.0 continuing education hours. Granting of prior approval in no way constitutes endorsement by AAPC of the program content or the program sponsor. (Ability to claim CEH's for this webinar expires on: 3/26/19.
Your Expert Presenter:

Margie Scalley Vaught, CPC, COC, CPC-I, CCS-P, MCS-P, ACS-EM, ACS-OR, has more than 30 years of experience in the healthcare arena, including more than 20 years in orthopedic coding, billing, and reimbursement. She frequently performs internal audits, provides education and training to physicians and office staff, and helps clinics establish billing and compliance manuals. She is an advisor on orthopedic coding to the Board of Medical Specialty Coding, and she helped develop the Advanced Orthopedic Coding credentialing exam. Vaught has contributed many articles to the AAOS Bulletin, and she serves as consulting editor to Medical Practice Coding Pro and the Orthopedic Coder's Pink Sheet.