Navigating Prolonged Services: Find Success with New Preventive Add-On Codes and Existing Codes
Now available ON-DEMAND
Presented on:
Thursday, March 8, 2018
Presented by:
Betsy Nicoletti, CPC
Level of Program:
Intermediate
A provider's services don't stop at the end of a patient visit. Many times, providers must spend non¬–face to face time researching, consulting with other physicians, and reviewing a patient's lab results and procedure notes from other providers long after the initial visit. Previously, these efforts would go unpaid. Now, non–face to face prolonged services invested in providing appropriate care are billable services that are covered by Medicare.
During this webinar, participants will learn which codes to submit for before and after direct patient care, and discuss add-on codes for additional time spent in management services. Speaker Betsy Nicoletti, CPC, will explore writing detailed documentation, cover timekeeping, and detail brand-new codes that practices can report as an add-on service to preventive care visits.
At the conclusion of this on-demand program, participants will be able to:
Successfully report new prolonged preventive service codes G0513 and G0514
Get paid for the extra time they spend with patients during a preventive care encounter, as well as normal E/M encounters
Know which preventive care codes apply and how much time they need to spend with a patient per service to be eligible for the add-on codes
Gain practical coding tips to succeed with prolonged services that are face to face (99354–99357) and non–face to face (99358, 99359)
Agenda:
Learn how to earn additional revenue with new prolonged preventive services available in 2018
Understand the billing policies for the new codes, including time-based rules, to ensure claims are accepted successfully
Implement current prolonged care codes correctly, including face to face and non–face to face services, that can be attached to E/M codes and other services
Who Should Listen?
Medical practice coders; billers; practice administrators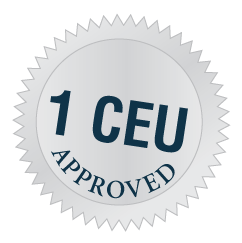 Continuing Education:
AAPC
(Live + On Demand) - This program has the prior approval of AAPC for 1.0 continuing education hours. Granting of prior approval in no way constitutes endorsement by AAPC of the program content or the program sponsor. Ability to claim credits for this webinar expire on: 3/7/19.
Your Expert Presenter: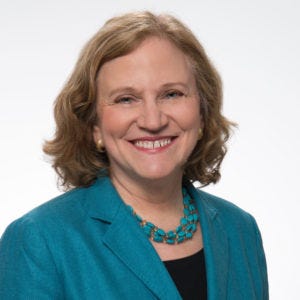 Betsy Nicoletti, CPC, is a speaker, writer, and consultant with expertise in physician coding and compliance for medical practices. Her latest resource, CodingIntel.com, is an online library providing education and resources for coders and medical practices. She is the author of The Field Guide to Physician Coding, Third Edition, and Auditing Physician Services, Second Edition. She's written for Physicians Practice, Family Practice Management, Medscape, and the Journal of Practice Management, and writes a popular blog, NicolettiNotes.


How the Webinar Works
Add this webinar to your shopping cart or call toll-free 1-855-CALL-DH1 (1-855-225-5341).
In advance of the webinar you will receive a toll free telephone number with dialing instructions and a link to download the course materials. Listen in and follow along live on the web or stream the training On Demand after the live date. Note: On Demand viewers are eligible for CEUs.
There is no limit to the number of staff from your office who can listen to the webinar live via speakerphone* or view On Demand. Access to the On Demand version and its accompanying materials is guaranteed for 90 days from the date of purchase.
When prompted, you will have an opportunity to ask your questions during the live webinar only.
Webinar system requirements and program materials:
To fully benefit from the webcast experience, please note you will need a computer equipped with the following:
Browser: Microsoft Internet Explorer 6 or later, Firefox, Chrome, or Safari, with JavaScript enabled
Internet: 56K or faster Internet connection (high-speed connection recommended)
Streaming: for audio/video streaming, Adobe Flash plug-in or Safari browser on iOS devices 
Prior to the webinar, you will receive an email with detailed system requirements, your login information, presentation slides, and other materials that you can print and distribute to all attendees at your location.
COULDN'T LISTEN LIVE?
No problem. The On-Demand version is now available. Use it as a training tool at your convenience—whenever your new or existing staff need a refresher or need to understand a new concept. Play it once or dozens of times. A $199 value!
*One phone line per registration fee. Additional connections subject to additional registration fees.