Collections for Medical Practice: Getting All You're Owed in a Changing Insurance Landscape
Now available ON-DEMAND
Presented on:
Wednesday, February 28, 2018
Presented by:
Pam D'Apuzzo, CPC, ACS-EM, ACS-MS, CPMA, President, RR Health Strategies
Level of Program:
Intermediate - Advanced
In an era of high deductibles and increased patient self-pay, practices find bills going unpaid and being forwarded to collection agencies, requiring them to work both harder and smarter to get the money up front. A back-end-collection strategy will have practices spending time and resources collecting payments long after the related service has been completed. As cost sharing continues to shift away from insurers, collecting out-of-pocket fees at the time of service is important to keep the revenue cycle flowing and ensure the practice's survival.
At the conclusion of this on-demand program, participants will be able to:
Understand why they're missing payments
Identify what they need to do at the first patient contact points to reduce payment loss
Describe the tools needed to maximize collections capability
Know how to teach front desk staff to collect
Know how to teach patients to pay
Know what to do when expected payment is missed
Agenda:
Identifying where payment problems begin: Insurance model changes such as high-deductible plans and health savings accounts; functional issues such as payment authorization and patient authorization; and failure to use tools such as automatic payments
Maximizing point-of-service payment opportunities—creating a "collections culture" where capturing payment at the earliest possible stage and following up effectively for uncollected payment is automatic
Staff education: Scripts your employees can follow to address patient resistance and confusion
Patient education: Training patients to expect to pay
Prioritizing follow-up: How to make sure post-encounter payment isn't left hanging
Discussion of best practices, including:

Being compliant with the law in payment collection
How to make courtesy allowances
Advantages and methods of online bill pay
Using a cost estimator before treatment
Patient financing options, including payment plans
Who Should Listen?
Anyone with any responsibility for practice revenue via patient billing: owners, CEOs, CFOs, and especially hands-on executives such as billing managers and RCM managers, or junior employees on that career track
Your Expert Presenter: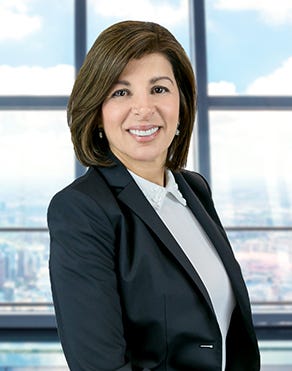 Pam D'Apuzzo, CPC, ACS-EM, ACS-MS, CPMA, has over 25 years of healthcare consulting experience spanning academic medical centers, community hospitals, faculty practice plans, and large private practices. D'Apuzzo has consulting experience in all areas of practice and is a recognized industry expert in the area of coding and compliance.
D'Apuzzo is a frequent speaker at conferences sponsored by the American Academy of Professional Coders (AAPC), the Healthcare Financial Management Association (HFMA), the New York State Society of Physician Assistants (NYSSPA), the Suffolk County Medical Society (SCMS), and the AAGL – Advancing Minimally Invasive Gynecology Worldwide National Summit.