New moderate sedation codes changed the way you get paid for hundreds of services.
Recorded Thursday, March 16, 2017 • 1:00 pm – 2:00 pm ET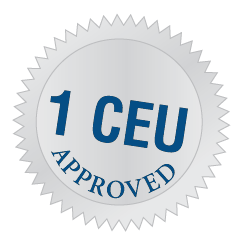 A complete revision of moderate sedation rules that impacted coding and reimbursement for 400+ services across multiple specialties went into effect Jan. 1. There's been a great deal of turmoil as providers, Medicare and private payers implement the new codes. To make matters more confusing, payers have created rules for the services and Medicare created a seventh HCPCS code that some private payers have adopted.
Don't lose out on revenue because you don't know how to report the new moderate sedation codes. Join billing, coding and compliance expert Devona Slater as she clues you in about new codes, new rules and new payments for moderate sedation services in 2017.
Order this comprehensive 60-minute on-demand webinar to:
Understand how to use the seven new codes with a comprehensive review
Receive all of the revenue your practice is due by learning the solutions to Medicare/payer-specific issues that are tripping up providers
Learn about the private payers that have adopted gastro-specific code G0500
Ensure your practice isn't making mistakes that are costing it money or exposing it to audits
Bonus! Improve your documentation with a sample moderate sedation template
New moderate sedation codes are already in effect. Find out all you need to know during this can't-miss webinar to prevent denials and ensure your practice gets paid!

Your Expert Presenter
Devona Slater, CHC, CHA, CMCP
President, Senior Compliance Auditor, Auditing for Compliance & Education
Devona Slater is a strong ally to both physicians and their patients. For more than two decades, she has been committed to helping physicians manage their practices so they can devote more time to doing what they were trained to do — Practice Medicine. Devona Slater has served as president and compliance auditor specializing in anesthesia and pain management issues for the past 19 years. She has helped numerous medical professionals across the nation with billing, coding and compliance issues.