2021 E/M for Medical Practices: Live Virtual Workshop
Course Overview
Wednesday, January 27, 2021 | 11:00 a.m. – 4:30 p.m
For the first time in more than two decades, evaluation and management (E/M) office or other outpatient visit code categories (99202-99215) has undergone significant changes. CY 2021 has ushered in a new model of coding, documentation, and payment.
Critically, the documentation guidelines for code level selection for these categories, the most commonly reported CPT codes, have undergone a vast overhaul. The guidance embodied in the 1995 and 1997 CMS E/M documentation guidelines has sunset for physician providers, medical practices, coders, billers, auditors, payers, and other stakeholders.
Starting Jan. 1, 2021, the vital components of code level selection — namely, the history and exam components — no longer factors into level selection. Determining a level of E/M service now comes down to one of two options: basing the level of service on medical decision-making (MDM) or time.
The 2021 E/M for Medical Practices: Live Virtual Workshop will take a deep dive into the 2021 E/M changes, giving you a complete rundown of the E/M coding and guideline updates, including a careful review of the new MDM table, what you need to know to count time-based activities, hands-on application with coding scenarios, audit tips, payment updates and much more.
Experienced instructors Shannon E. McCall, RHIA, CCS, CCS-P, CPC, CEMC, CRC, CCDS, CCDS-O, and Yvette DeVay, MHA, CPC, CPMA, CIC, will lead this interactive class that includes plenty of practical scenarios as well as the opportunity to have your questions answered.
How does the Live Virtual Workshop work?
This intensive course will be conducted via GoToWebinar. Class runs from 11:00 a.m. – 4:30 p.m. Eastern Time and includes a 30-minute break (around 1:30 p.m. ET).
Please note: Four days before class starts, you will receive a welcome email that includes the dial-in information for the class.
2021 E/M for Medical Practices: Live Virtual Workshop
Learning Objectives
At the conclusion of the course, participants will be able to:
Identify the changes for CY 2021 for office visit E/M codes
Recognize the potential financial impacts based off proposed RVUs
Describe how prolonged services will be reported in CY 2021
Compare the benefits and restrictions of assigning levels based on time or medical decision making
Identify auditing risks when applying the CY 2021 guidelines for E/M office and other outpatient visits
Adopt best practices for audit approach and technique, including outlier identification
Implement process improvement changes in preparation for 2021
2021 E/M for Medical Practices: Live Virtual Workshop
Agenda
2021 E/M Office Visit Overview
Take a tour of the E/M office visit changes that went into effect Jan. 1, 2021. Get an overview of the AMA's updated guidelines and CMS' directives, including new documentation standards, revised code valuations and new codes. Discover the importance of focusing on two elements – medical decision-making and time – for your 2021 office visit codes, and the role the history and exam elements continue to play.
Medical Decision-Making in Focus
The Table of Risk and MDM table are combined into a single "Level of Medical Decision-Making Table" that guides your code selection. Take an in-depth tour of the revamped Elements of Medical Decision-Making that are central to the AMA/CMS coding update.
Time-based Activities: Know What Counts
Find a detailed review of the activities that count toward time. What should be included in the documentation? How is time affected by separately reportable services? Does the work have to happen on the same DOS? Find out here.
Time vs. MDM: Weigh the Pros and Cons To Decide Which Is Right For You
Presented with two options—time or MDM—how do you decide? Take a look at several scenarios that illustrate how your choice impacts reimbursement.
2021 vs. 1995-1997 Guidelines: A Dual Threat
The 2021 guidelines only apply to CPT codes 99202-99215, they are not applicable to the remainder of the key component based E/M services. Understand where and when to utilize the 2021 guidelines and avoid application confusion.
Prolonged Service Update: New Codes, New Math
Newly created CPT code 99417 for prolonged services can be appended to Level 5 office visit codes. Understand the rules and calculate the math correctly, so the documentation supports extended encounters.
E/M Coding Scenarios: Put the 2021 Guidelines to Practice
Whether coding by time or MDM, gain a clear perspective on how the office or other outpatient services codes for new and established patients should be reported. Work through comparison scenarios to enhance comprehension of the new 2021 guidelines and how they contrast with the 1995/1997 guidelines. Walk away with your own 2021 E/M office visit audit sheet created by DecisionHealth to facilitate application long after this event.
Auditing Under the New Guidelines: Know Your Risk
Know the possible risk areas, data counting bloat, "impossible days", classification of severity (e.g., severe exacerbation), medical necessity and scrutiny of time and other potential areas of auditor focus.
Practice Manager Perspective: Workflow and Clinician Habits
What can you do to streamline your E/M reporting in 2021? Discover tips to share with your office and clinical staff to support best practices under the new guidelines. Plus: Sample workflow charts.
2021 E/M for Medical Practices: Live Virtual Workshop
Instructors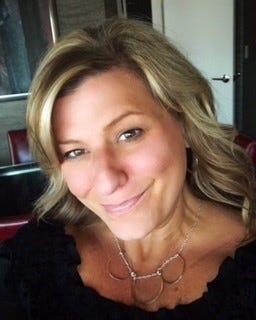 Shannon E. McCall, RHIA, CCS, CCS-P, CPC, CPC-I, CEMC, CRC, CCDS, CCDS-O
Shannon is the director of HIM and coding for Simplify Compliance. She oversees the Certified Coder Boot Camp® programs. She is the developer of the Certified Coder Boot Camp® – Inpatient Version and the Evaluation and Management Boot Camp®. Most recently she worked in collaboration with the CDI team to develop the Risk Adjustment Documentation and Coding Boot Camp®. As a consultant for HCPro, a division of Simplify Compliance, Shannon works with hospitals, medical practices, and other healthcare providers on a wide range of coding-related issues with a particular focus on education, coding reviews and audits.
Shannon has extensive experience with coding for both physician and hospital services. Prior to joining HCPro, she worked for a national medical practice management company, where her duties included serving as a client manager and as an instructor for the in-house coding training. Shannon also previously worked for a national consulting firm focusing on hospital inpatient, outpatient and ER services.
Shannon is accredited as a Registered Health Information Administrator and a Certified Coding Specialist and a Certified Coding Specialist – Physician by the American Health Information Management Association. She is also accredited as a Certified Evaluation and Management Coder, Certified Professional Coder, Certified Risk Adjustment Coder and is an approved instructor of the Professional Medical Coding Curriculum by the American Academy of Professional Coders. She is certified as a Certified Clinical Documentation Specialist and has served as an advisory board member of the Association of Clinical Documentation Improvement Specialists (ACDIS). McCall served on the exam development committee for the CCDS-Outpatient certification exam. Shannon holds a Bachelor of Science in Health Information Administration degree from the Medical University of South Carolina.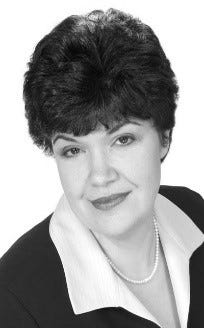 Yvette DeVay, MHA, CPC, CPC-I, CPMA, CIC
Yvette DeVay is the lead instructor for HCPro's Medicare Boot Camp®—Physician Services Version. As a regulatory specialist, she also instructs the Critical Access Hospital, Rural Health Clinic and Utilization Review Versions, the Certified Coder Boot Camp® (live and online), and the Evaluation and Management Boot Camp®.
Yvette has extensive experience as a Professional/Outpatient Coding Consultant. In this role, she assists physician practices with coding integrity, internal audits, charge capture and litigation defense. She has extensive ICD-10 experience having served as the ICD-10 Project Manager for a State Medicaid Agency. In addition, she has worked with a major Mid-Atlantic payer on their ICD-10 conversion of system-based diagnosis edits. During the conversion, Yvette was responsible for the mapping of all diagnosis codes found in the 400 + rules-based edits.
She has extensive knowledge of Medicare coding, billing, and compliance issues. She worked with a Medicare Program Safeguard Contractor where she filled the roles of data analyst, policy consultant, and data manager during her employment. At the PSC, Yvette was involved in various initiatives designed to identify and address aberrant billing patterns and to promote compliance with Federal Medicare regulations and guidelines. She also provided data analysis support for State and Federal law enforcement authorities including the Office of Inspector General. She also developed and presented various educational programs for investigative personnel focusing on coding issues and Medicare regulations/guidelines.
Yvette served in the role of a Medicare and Medicaid regulatory specialist responsible for data integrity of a gateway software serving over 1500 hospital and physician clients. Enhanced client satisfaction through award winning revenue integrity coding, billing and CDM support services.
She has also served as an instructor for a local community college, as an internal corporate trainer on matters of coding and Medicare regulations. She has created, developed, and authored curriculum focused on Medicare regulations, professional and inpatient coding.
Yvette is accredited as a Certified Professional Coder, Certified Professional Medical Auditor and a Certified Inpatient Coder by the American Academy of Professional Coders. She is also approved as a Professional Medical Coding Curriculum (PMCC) Instructor through the AAPC, as well as an AHIMA Approved ICD-10-CM/PCS Trainer.  She holds a Masters in Health Administration from Seton Hall University and a Bachelor of Science in Applied Behavioral Sciences from Pennsylvania State University.
2021 E/M for Medical Practices: Live Virtual Workshop
Schedule
January — Class Schedule (Eastern time)
Wednesday, January 27, 2021
11:00 a.m. – 4:30 p.m.
2021 E/M for Medical Practices: Live Virtual Workshop
Continuing Education
AAPC
This program has the prior approval of AAPC for 5 continuing education hours. Granting of prior approval in no way constitutes endorsement by AAPC of the program content or the program sponsor.
BMSC
This program is preapproved by the Board of Medical Specialty Coding & Compliance (BMSC) for 5 CEUs toward the maintenance of the ACS, SCP and CCP-P credentials