Vaccine Coding and Billing Booster: Increase Revenue Rates with Proper Claim Submissions
Available ON-DEMAND
Presented on:
Tuesday, December 12, 2017 
Presented by:
Sandra Soerries, CPC, COC
Level of Program:
Intermediate
Practices will be seeing an increase in coding and billing claim submissions for vaccinations throughout the next several months.  According to recent prices, practices typically earn up to $42.72 for each flu vaccine. In 2009, common admin codes such as 90471 had a 36.3% denial rate—which practically doubled, to 71%, in 2015 (PBN 4/9/12). Denials on frequently used immunization codes continue to skyrocket, particularly for vaccine codes such as 90714 and 90715.
During this webinar, expert speaker Sandra Soerries, CPC, COC, will identify the special rules for vaccine coding and billing booster shots, discuss cross-coding issues, explain the difference between CPT® and HCPCS codes, go over the latest updates, and review common billing challenges that often lead to denials.
At the conclusion of this on-demand program, participants will be able to:
Stay compliant with vaccine reporting and avoid common mistakes that lead to denials
Understand which administration codes to use and how to differentiate between CPT and HCPCS codes
Adhere to strict billing requirements related to timing and frequency
Get the latest seasonal flu updates to prepare for the 2017–2018 season
Agenda:
Overcome denials on core vaccine codes—flu, pneumococcal, tetanus, and shingles vaccines
Understand which vaccine administration codes pair with vaccines to get your claims through successfully
Get a complete rundown of the timing constraints for these periodic services
Get a full flu code update for the 2017–2018 season
Who Should Listen?
Medical practice coders; billers; practice administrators
Continuing Education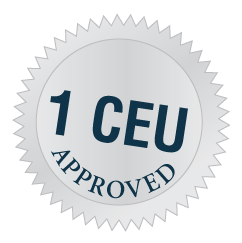 AAPC
(Live + On Demand) - This program has the prior approval of AAPC for 1.0 continuing education hours. Granting of prior approval in no way constitutes endorsement by AAPC of the program content or the program sponsor. (Ability to claim CEH's for this webinar expires on: 12/12/18)
BMSC
(Live + On Demand) - Attendance for the entire webinar, sponsored by Decision Health, is required to earn the continuing education unit. Upon the completion of the webinar, attendees will receive 1 HCS-D CEU from the Board of Medical Specialty Coding and Compliance. (Ability to claim CEU for this webinar expires on:12/11/18)
Your Expert Presenter: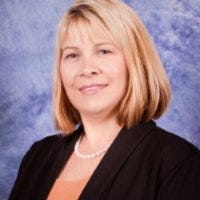 Sandra Soerries, CPC, COC, is president of Medical Revenue Solutions, which provides the full spectrum of revenue cycle services to physician and community-owned hospitals, ambulatory surgical centers, physician groups, urgent care facilities, and durable medical equipment providers in more than 25 states. Soerries also performs detailed claims analysis by comparing medical record documentation and coding guidelines to claim data, striving to identify coding inaccuracies and documentation deficiencies that may leave the organization vulnerable to compliance risks.