The 2018 Physician Fee Schedule Final Rule: What Every Medicare Practice and Provider Should Know
Now available ON-DEMAND
Presented on:
Tuesday, December 5, 2017 
Presented by:
Daphne Kackloudis Saneholtz

Level of Program:
Intermediate
Medicare recently released the Physician Fee Schedule final rule: the annual marching orders from CMS for Medicare providers on everything from payment to programs. There are aspects of each rule that every practice or department manager must understand—preferably in the context of the whole rule. Join us as we identify the changes in the final rule and how they will affect your practice.
At the conclusion of this on-demand program, participants will be able to:
Understand the fee and regulatory landscape laid out by the final rule
Have a better grasp of each of the rule's elements
Agenda:
Physician payment rates—what's up, what's down
New telehealth codes, including code for remote patient monitoring
Updated payment for biosimilars (lower-cost alternatives to biologicals) to promote competition and lower drug prices
2018's 20% reduction in Physician Fee Schedule payment rates for non-emergency services provided in off-campus hospital outpatient departments
Delayed implementation of the Medicare Appropriate Use Criteria Program for advanced diagnostic imaging until January 1, 2020
New billing codes for rural health clinics and FQHCs
Miscellaneous regulations
Who Should Listen?
Practice managers
Practice department managers
Compliance managers
Ambitious junior officers of practices and health systems
Practice consultants
Your Expert Presenter: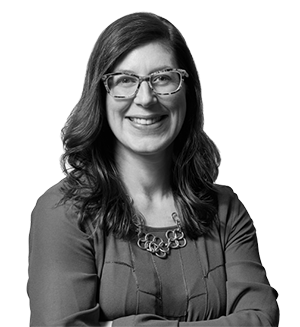 Daphne Kackloudis Saneholtz is a partner at Brennan, Manna & Diamond (BMD) and heads the BMD Columbus office's healthcare practice. One of her areas of practice is the nexus between traditional healthcare legal services and healthcare public policy. Saneholtz regularly advises healthcare clients, including providers and provider trade associations, regarding business and practice strategies impacted by federal and state healthcare reform initiatives, as well as service delivery and payment reform. She also advises clients regarding reimbursement, policy, and coverage matters. Additionally, Daphne has in-depth knowledge of Medicaid, behavioral health, and child welfare policy. Prior to joining BMD, she served as senior advisor for a healthcare consulting company; held policy positions in the Ohio Department of Medicaid, including leading Ohio Medicaid's interaction with CMS and overseeing various components of Ohio Medicaid policy; and served as director of state and local government relations for Nationwide Children's Hospital in Columbus, Ohio. Daphne graduated cum laude from Capital University Law School and Indiana University, and is licensed to practice law in Ohio.