Scribes: boost practice and provider efficiency, avoid compliance traps
Presented by: 
Maxine Lewis, CMM, CPC, CCS-P 
Level of Program: 
Basic 
Scribes can save your practice time and money. Not only can they increase efficiency and improve documentation, they can give the physician more time with patients.
With the increased burden on physicians to use electronic health records to meet quality payment program requirements, hiring scribes can be an attractive option. Against all of those pros, though, there's a major con: The use of scribes creates a number of compliance traps that can cost your practice hundreds of thousands of dollars in overpayments.
Join expert speaker Maxine Lewis, CMM, CPC, CCS-P, as she shows participants how to avoid compliance headaches triggered by the improper use of scribes. She'll explain a scribe's responsibilities, how to train clinicians on being accountable for their use of scribes, and how to make sure scribes are increasing provider efficiency. 
At the conclusion of this on-demand program, participants will be able to: 
Integrate scribes into their practice to increase efficiency 
Train clinicians to work with scribes in a way that does not violate compliance regulations 
Review charts to make sure scribes are not creating compliance risks 
Agenda 
Avoiding compliance headaches: What a scribe may and may not do 
Clinician responsibilities for use of scribes 
Proper integration of scribes for provider efficiency 
Audit-proof notes: Training scribes on note structure 
Who Should Listen? 
Coding managers 
Practice managers 
Compliance managers 
Continuing Education
AAPC (Live + On Demand) -This program has the prior approval of AAPC for 1.0 continuing education hours. Granting of prior approval in no way constitutes endorsement by AAPC of the program content or the program sponsor. (Ability to claim CEH's for this webinar expires on: 6/14/18)
BMSC (Live + On Demand) - Attendance for the entire webinar, sponsored by Decision Health, is required to earn the continuing education unit. Upon the completion of the webinar, attendees will receive 1 HCS-D CEU from the Board of Medical Specialty Coding and Compliance. (Ability to claim CEU for this webinar expires on: 6/14/18)
Your Expert Presenter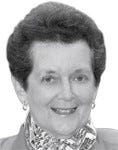 Maxine Lewis, CMM, CPC, CCS-P, is a nationally recognized lecturer and consultant in the healthcare industry with more than 40 years of practical experience in the medical office.
She specializes in instruction for proper coding and its relationship to payment. Maxine is an author of Medicare Rules and Regulations as well as Working With Insurance and Managed Care Plans, published by PMIC of Los Angeles. She has written workbooks and led seminars in addition to having an audio reference library for physician practices. 
---
How the Webinar Works
Add this webinar to your shopping cart or call toll-free 1-855-CALL-DH1 (1-855-225-5341).


In advance of the webinar you will receive a toll free telephone number with dialing instructions and a link to download the course materials. Listen in and follow along live on the web or stream the training On Demand after the live date. Note: On Demand viewers are eligible for CEUs.


There is no limit to the number of staff from your office who can listen to the webinar live via speakerphone* or view On Demand. Access to the On Demand version and its accompanying materials is guaranteed for 90 days from the date of purchase.


When prompted, you will have an opportunity to ask your questions during the live webinar only.

Webinar system requirements and program materials: 
To fully benefit from the webcast experience, please note you will need a computer equipped with the following: 

Browser: Microsoft Internet Explorer 6 or later, Firefox, Chrome, or Safari, with JavaScript enabled 
Internet: 56K or faster Internet connection (high-speed connection recommended) 
Streaming: for audio/video streaming, Adobe Flash plug-in or Safari browser on iOS devices 

Prior to the webinar, you will receive an email with detailed system requirements, your login information, presentation slides, and other materials that you can print and distribute to all attendees at your location. 


COULDN'T LISTEN LIVE? 
No problem. The On-Demand version is now available. Use it as a training tool at your convenience—whenever your new or existing staff need a refresher or need to understand a new concept. Play it once or dozens of times. A $199 value! 
* One phone line per registration fee. Additional connections subject to additional registration fees.