Learn to properly document and code one of the most frequently billed services by orthopedic practices and ensure payment for a substantial portion of your practice's revenue.
Recorded • Thursday, March 23, 2017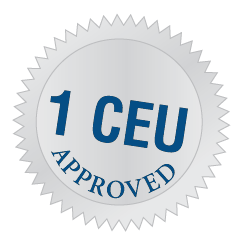 Orthopedic practices must ensure their documentation supports medical necessity for every aspect of viscosupplementation (hyaluronic acid) injections. Medicare and other payers are questioning whether the injections are effective and tightening coverage policies for them, as well as for imaging for needle placement and E/M visits on the same date. 

A recent Medicare comprehensive error rate testing report found that Medicare improperly paid for code J7325 40% of the time in 2015. This is the HCPCS code orthopedic practices bill most often for the substance injected during viscosupplementation injections. Also, about 4,000 physician practices received comparative billing reports in November 2016 showing how their claims for viscosupplementation injections compare with their peers in their state and nationwide. 
Join orthopedic coding expert Margie Scalley Vaught to learn the best practices for documentation to support proper coding and billing for these types of knee injections. Hear how you can make use of comparative billing report data to make sure you stay out of the auditor's sites. 

After this comprehensive on-demand webinar, you'll: 
Know when it's appropriate to report ultrasound or other types of imaging guidance with a viscosupplementation injection 
Learn how to determine when an E/M visit is separately billable with an injection procedure and when it is not. 
Find out what Medicare carriers require you to do before you can get paid for viscosupplementation injections and why some of them now are performing prepayment review on these claims 
Determine how to support medical necessity of hyaluronic acid (HA) injections, imaging needle guidance for those injections and E/M visits billed the same day 
Understand the concept of "outlier" and how you may be identified as one through your Medicare claims 
Gain an understanding of current payer policy restrictions for HA injections. 

Your Expert Presenter
Margie Scalley Vaught, CPC, CPC-H, CCS-P, ACS-EM, ACS-OR
Margie Scalley Vaught has more than 30 years of experience in the health care arena, including more than 20 years in orthopedic coding, billing and reimbursement. Margie frequently performs internal audits, provides education and training to physicians and office staff, and she helps clinics establish billing and compliance manuals. She is an advisor on orthopedic coding to the Board of Medical Specialty Coding, and she helped to develop the Advanced Orthopedic Coding credentialing exam. Margie has contributed many articles to the AAOS Bulletin, and she serves as consulting editor to Medical Practice Coding Pro and the Orthopedic Coder's Pink Sheet.