New Anesthesia GI Codes: Get Up to Speed and Protect Your Revenue
Presented on:
Thursday, February 22, 2018
1:00-2:00 p.m. Eastern
Presented by:
Devona Slater, CHA, CMCP, CHC
Level of Program:
Intermediate
On January 1st, gastrointestinal endoscopy anesthesia codes 00740 and 00810 were deleted and replaced with five new codes. The roll out of these new codes will create a great deal of confusion for practices and payers. Guidance for how to document and code these services is scarce and has created denials and missed revenue opportunities.
Join expert speaker Devona Slater, CHA, CMCP, CHC, and get up to speed on the new anesthesia codes for upper, lower, and combined GI endoscopy services. Learn the answers to common coding and billing problems and get the latest guidance from organizations such as the AMA, the ASA, private payers, and Medicare.
At the conclusion of this program, participants will be able to:
Incorporate the latest guidance from the AMA, the ASA, private payers, and Medicare into their documentation, coding, and billing
Code combined upper GI endoscopy and screening colonoscopy services
Use modifiers 33 and PT with the new codes
Avoid common payment snarls and effectively appeal denials
Train anesthesia providers to document the intent of the procedure to speed coding
Agenda:
The five new anesthesia codes for gastrointestinal endoscopy services:
Upper gastrointestinal endoscopy services
Endoscopic retrograde cholangiopancreatography (ERCP)
Lower gastrointestinal endoscopy services
Screening colonoscopies
Combined upper and lower services
Crosswalk guidance from the American Society for Anesthesiologists
Diagnosis coding
Documentation requirements
Live Q & A
Who Should Listen?
Coders
Billers
Compliance officers
Anesthesia practices
Gastroenterology practices
Continuing Education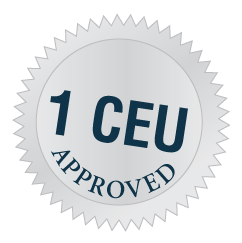 AHIMA
This live program has been approved for 1.0 continuing education units for use in fulfilling the continuing education requirements of the American Health Information Management Association (AHIMA).
AAPC
This live program has the prior approval of AAPC for 1.0 continuing education hours. Granting of prior approval in no way constitutes endorsement by AAPC of the program content or the program sponsor.
Your Expert Presenter:

Devona Slater, CHA, CMCP, CHC, is a nationally recognized consultant, speaker, and author. As president and senior compliance auditor of Auditing for Compliance and Education, Inc. (ACE), she helps anesthesia and pain management practices improve compliance efforts, billing processes, and productivity. Her areas of expertise include anesthesia and pain management billing, coding, compliance, and operations assessment. With more than 25 years of experience in healthcare management, Slater's breadth and scope of knowledge has made her a strong ally to physicians and the personnel that support them. Her consulting career has taken her to 49 states to help numerous anesthesia and pain professionals with billing, coding, and compliance issues. 
How the Webinar Works 
Add this webinar to your shopping cart or call toll-free 1-855-CALL-DH1 (1-855-225-5341).
In advance of the webinar you will receive a toll free telephone number with dialing instructions and a link to download the course materials. Listen in and follow along live on the web or stream the training On Demand after the live date. Note: On Demand viewers are eligible for CEUs.
There is no limit to the number of staff from your office who can listen to the webinar live via speakerphone* or view On Demand. Access to the On Demand version and its accompanying materials is guaranteed for 90 days from the date of purchase.
When prompted, you will have an opportunity to ask your questions during the live webinar only.
Webinar system requirements and program materials:
To fully benefit from the webcast experience, please note you will need a computer equipped with the following:
Browser: Microsoft Internet Explorer 6 or later, Firefox, Chrome, or Safari, with JavaScript enabled
Internet: 56K or faster Internet connection (high-speed connection recommended)
Streaming: for audio/video streaming, Adobe Flash plug-in or Safari browser on iOS devices 
Prior to the webinar, you will receive an email with detailed system requirements, your login information, presentation slides, and other materials that you can print and distribute to all attendees at your location.
CAN'T LISTEN LIVE?
No problem. The On-Demand version is now available. Use it as a training tool at your convenience—whenever your new or existing staff need a refresher or need to understand a new concept. Play it once or dozens of times. A $199 value!
*One phone line per registration fee. Additional connections subject to additional registration fees.