The ABCs of the ABN: Protect Your Practice and Patients from Unexpected Costs
Presented on:
Wednesday, January 24, 2018
1:00-2:00 p.m. Eastern
Presented by:
Maxine Lewis, CMM, CPC, CCS-P
President, Medical Coding Management Services
Level of Program:
Intermediate
There are many steps in the advance beneficiary notice of noncoverage (ABN) process, and missing just one can cost the practice money. Worse, regular mistakes in issuing ABNs can trigger audits and investigations. It's therefore critical to give ABNs to patients timely and efficiently, both for regulatory purposes as well as to keep patients informed. When a practice believes Medicare may deny a service that is normally covered for a specific patient, the practice must prepare an ABN form, which must include the reason Medicare may deny the claim and how much the patient would have to pay.
Someone must discuss this form with the patient, answer the patient's questions, and ask the patient to decide whether to receive the service (and potentially pay for it out of pocket). This conversation must take place before the service is rendered. In addition, the practice must select and append the appropriate modifier to the claim for the service.
When a practice fails to obtain a properly executed ABN, it cannot go back to the patient for payment. At the same time, a practice cannot issue blanket ABNs. Expert speaker Maxine Lewis, CMM, CPC, CCS-P, will go over everything practices need to know about ABNs in this 60-minute webinar.
At the conclusion of this program, participants will be able to:
Understand the uses of the ABN form and the risks of improper usage
Know when the practice must give a patient an ABN versus when an ABN is optional
Create a streamlined, compliant ABN process for their office
Have strategies for handling special circumstances, such as a patient who refuses to sign an ABN
Select the appropriate modifier for claims
Agenda:
The purpose of the ABN form
ABN uses—mandatory and optional
Revenue and compliance risks for the practice
Unexpected patient costs
The nine elements of the ABN
The four ABN modifiers
The ABN process, from preparing the form to submitting the claim
Q & A with the speaker
Continuing Education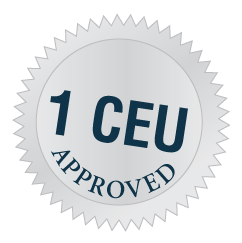 American Health Information Management Association (AHIMA)
(Live + On Demand) - This program has been approved for 1.0 continuing education unit for use in fulfilling the continuing education requirements of the American Health Information Management Association (AHIMA). Granting prior approval from AHIMA does not constitute endorsement of the program content or its program sponsor. (Ability to claim CEU's for this webinar expires on: 1/23/19)
Your Expert Presenter: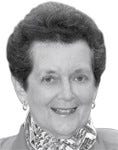 Maxine Lewis, CMM, CPC, CCS-P, is a nationally recognized lecturer and consultant in the healthcare industry with more than 40 years of practical experience in the medical office. She specializes in instruction for proper coding and its relationship to payment. Lewis is an author of Medicare Rules and Regulations as well as Working with Insurance and Managed Care Plans, published by PMIC of Los Angeles. She has written workbooks and led seminars in addition to having an audio reference library for physician practices.

How the Webinar Works
Add this webinar to your shopping cart or call toll-free 1-855-CALL-DH1 (1-855-225-5341).
In advance of the webinar you will receive a toll free telephone number with dialing instructions and a link to download the course materials. Listen in and follow along live on the web or stream the training On Demand after the live date. Note: On Demand viewers are eligible for CEUs.
There is no limit to the number of staff from your office who can listen to the webinar live via speakerphone* or view On Demand. Access to the On Demand version and its accompanying materials is guaranteed for 90 days from the date of purchase.
When prompted, you will have an opportunity to ask your questions during the live webinar only.
Webinar system requirements and program materials:
To fully benefit from the webcast experience, please note you will need a computer equipped with the following:
Browser: Microsoft Internet Explorer 6 or later, Firefox, Chrome, or Safari, with JavaScript enabled
Internet: 56K or faster Internet connection (high-speed connection recommended)
Streaming: for audio/video streaming, Adobe Flash plug-in or Safari browser on iOS devices
Prior to the webinar, you will receive an email with detailed system requirements, your login information, presentation slides, and other materials that you can print and distribute to all attendees at your location.
CAN'T LISTEN LIVE?
No problem. The On-Demand version is now available. Use it as a training tool at your convenience—whenever your new or existing staff need a refresher or need to understand a new concept. Play it once or dozens of times. A $199 value!
*One phone line per registration fee. Additional connections subject to additional registration fees.