Get Up to Date on 2018 Ortho Coding and Billing Changes to Hit the Ground Running January 1
Presented on:
Wednesday, November 29, 2017
1:00-2:00 p.m. Eastern
Presented by:
Margie Scalley Vaught, CPC, COC, CPC-I, CCS-P, MCS-P, ACS-EM, ACS-OR
Level of Program:
Intermediate
Orthopedic practices have a wide array of both CPT® and ICD-10-CM code changes to prepare for. These changes affect coding for bone marrow aspiration, nerve repair, ultrasound, and finger and toe injuries. In addition, practices must quickly adjust to Medicare and other fee schedule changes as well as new policies from Medicare's National Correct Coding Initiative. Most of these changes will take effect January 1, and the ICD-10-CM changes are effective October 1. This leaves practices very little time to prepare.
Join expert speaker Margie Scalley Vaught, CPC, COC, CPC-I, CCS-P, MCS-P, ACS-EM, ACS-OR, as she explains the importance of the new CPT and ICD-10-CM code changes and its requirements. You'll get a clear breakdown of the guidelines that practices must adhere to.
At the conclusion of this program, participants will be able to:
Identify the CPT changes that will impact ortho practices such as bone aspiration and ultrasound, plus the two new voluntary CPT modifiers
Know the ICD-10-CM changes, including new non–pressure ulcer codes and changes for thumb, toe, and spine
Understand the ICD-10-CM Official Guideline changes for combination codes and pathological fracture treatment, among others
Recognize the changes in the final Medicare physician fee schedule that will affect orthopedic surgery
Agenda:
Learn how to use the new and revised bone aspiration codes—as well as when bone aspiration is separately billable with a spinal surgery
Find out about new Medicare billing rules that impact ortho practices and learn strategies to address them
Make sure you have a working knowledge of the 2018 ICD-10-CM Official Coding Guidelines, including the latest revisions to rules for pathological fracture treatment, and documentation challenges of "linked" diagnosis codes such as diabetes
Ensure you understand how to properly select between the newly revised extremity ultrasound codes for complete and limited joint studies
Prepare for guideline changes in the CPT manual for services, including vertebral corpectomy, observation care, and active wound care
Who Should Listen?
Orthopedic Practice Coders
Coding Mmanagers
Billing Managers
Clinicians
Compliance Managers
Continuing Education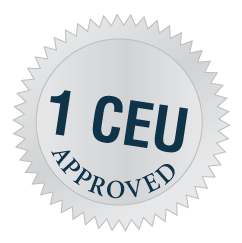 American Health Information Management Association (AHIMA)
(Live + On Demand) - This program has been approved for 1.0 continuing education unit for use in fulfilling the continuing education requirements of the American Health Information Management Association (AHIMA). Granting prior approval from AHIMA does not constitute endorsement of the program content or its program sponsor. (Ability to claim CEU's for this webinar expires on: 11/28/18)
BMSC
(Live + On Demand) - Attendance for the entire webinar, sponsored by Decision Health, is required to earn the continuing education unit. Upon the completion of the webinar, attendees will receive 1 HCS-D CEU from the Board of Medical Specialty Coding and Compliance. (Ability to claim CEU for this webinar expires on: 11/28/18)
Your Expert Presenter:

Margie Scalley Vaught, CPC, COC, CPC-I, CCS-P, MCS-P, ACS-EM, ACS-OR, has more than 30 years of experience in the healthcare arena, including more than 20 years in orthopedic coding, billing, and reimbursement. She frequently performs internal audits, provides education and training to physicians and office staff, and helps clinics establish billing and compliance manuals. She is an advisor on orthopedic coding to the Board of Medical Specialty Coding, and she helped develop the Advanced Orthopedic Coding credentialing exam. Vaught has contributed many articles to the AAOS Bulletin, and she serves as consulting editor to Medical Practice Coding Pro and the Orthopedic Coder's Pink Sheet.
How the Webinar Works
Add this webinar to your shopping cart or call toll-free 1-855-CALL-DH1 (1-855-225-5341).
In advance of the webinar you will receive a toll free telephone number with dialing instructions and a link to download the course materials. Listen in and follow along live on the web or stream the training On Demand after the live date. Note: On Demand viewers are eligible for CEUs.
There is no limit to the number of staff from your office who can listen to the webinar live via speakerphone* or view On Demand. Access to the On Demand version and its accompanying materials is guaranteed for 90 days from the date of purchase.
When prompted, you will have an opportunity to ask your questions during the live webinar only.
Webinar system requirements and program materials:
To fully benefit from the webcast experience, please note you will need a computer equipped with the following:
Browser: Microsoft Internet Explorer 6 or later, Firefox, Chrome, or Safari, with JavaScript enabled
Internet: 56K or faster Internet connection (high-speed connection recommended)
Streaming: for audio/video streaming, Adobe Flash plug-in or Safari browser on iOS devices
Prior to the webinar, you will receive an email with detailed system requirements, your login information, presentation slides, and other materials that you can print and distribute to all attendees at your location.
CAN'T LISTEN LIVE?
No problem. The On-Demand version is now available. Use it as a training tool at your convenience—whenever your new or existing staff need a refresher or need to understand a new concept. Play it once or dozens of times. A $199 value!
*One phone line per registration fee. Additional connections subject to additional registration fees.