Last Chance: Start MIPS Reporting by October 2 to Beat the Pay Cut
Presented on:
Thursday, September 7, 2017
1:00-2:30 p.m. Eastern 
Presented by:
Jennifer Searfoss, Esq., CPOM, CHCI, CMCS 
Level of Program:
Intermediate 
Good news for procrastinators: Providers have one last chance to beat the 4% Merit-based Incentive Payment System (MIPS) penalty and possibly earn a small bonus. In addition, clinicians who tried to participate in MIPS this year but discovered they made mistakes can also take advantage of the last 90-day performance period for MIPS. However, they must start reporting by October 2, and that means they need to create a plan that is ready to roll.
During this webinar, participants will learn how to create and implement a MIPS plan that protects providers from the MIPS pay penalty and works for every member of their practice—including physicians, nonphysician practitioners, and practice staff.
At the conclusion of this program, participants will be able to:
Construct a plan to beat the 4% cut for 2019—or take a shot at a small bonus—with 90 days of MIPS performance
Learn the special rules that apply to nonphysician practitioners to avoid unnecessary work
Delegate tasks to streamline the performance and reporting of the Quality, Advancing Care Information, and Improvement categories
Protect their practice against MIPS audits by retaining the documentation Medicare requires for each MIPS activity
Agenda
Take advantage of the last MIPS performance window of 2017 to avoid the 4% cut or earn a bonus
Determine which pace and reporting method will work for clinicians and practice staff
Identify and avoid common pitfalls of MIPS reporting
Create and implement a plan for the final performance period
Get answers to questions about MIPS 2017 during a live Q&A session
Who Should Listen?
Coders
Billers
Medical practice staff
Clinicians
Quality champions
Your Expert Presenter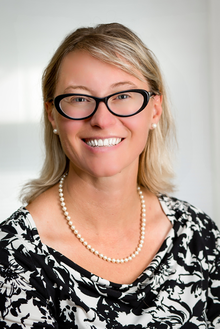 Jennifer Searfoss, Esq., CPOM, CHCI, CMCS, has been the CEO and chief solutions strategist of the Searfoss Consulting Group, LLC, since its founding in 2011, focusing on revenue cycle management and strategic planning in the post–health reform world. Searfoss was the vice president of external provider relations for UnitedHealthcare, a Minnesota-based health insurance company. From 2007 to April 2011, she established and led the Provider Communications & Advocacy unit. Before going behind the iron curtain, she served as the External Relations Liaison for the Washington, D.C.–based Government Affairs Department of the Medical Group Management Association. Searfoss has had the pleasure of teaching at the University of Maryland, Baltimore County, where she taught healthcare law, international diplomacy, and women & politics; she has also taught healthcare policy at George Washington University. She serves as a clinical advisor for Informatics in Context. Searfoss is a previous board member of the Maryland Medical Group Management Association. She has been a member in good standing of the Maryland bar since 2005.
How the Webinar Works
Add this webinar to your shopping cart or call toll-free 1-855-CALL-DH1 (1-855-225-5341).
In advance of the webinar you will receive a toll free telephone number with dialing instructions and a link to download the course materials. Listen in and follow along live on the web or stream the training On Demand after the live date. Note: On Demand viewers are eligible for CEUs.
There is no limit to the number of staff from your office who can listen to the webinar live via speakerphone* or view On Demand. Access to the On Demand version and its accompanying materials is guaranteed for 90 days from the date of purchase.
When prompted, you will have an opportunity to ask your questions during the live webinar only.
Webinar system requirements and program materials:
To fully benefit from the webcast experience, please note you will need a computer equipped with the following:
Browser: Microsoft Internet Explorer 6 or later, Firefox, Chrome, or Safari, with JavaScript enabled
Internet: 56K or faster Internet connection (high-speed connection recommended)
Streaming: for audio/video streaming, Adobe Flash plug-in or Safari browser on iOS devices
Prior to the webinar, you will receive an email with detailed system requirements, your login information, presentation slides, and other materials that you can print and distribute to all attendees at your location.
CAN'T LISTEN LIVE?
No problem. The On-Demand version is now available. Use it as a training tool at your convenience—whenever your new or existing staff need a refresher or need to understand a new concept. Play it once or dozens of times. A $199 value!
*One phone line per registration fee. Additional connections subject to additional registration fees.