Learn to properly assign new spinal cage codes and ensure your practice gets paid. 
Webinar • Tuesday, April 18, 2017 • 1:00 pm – 2:00 pm ET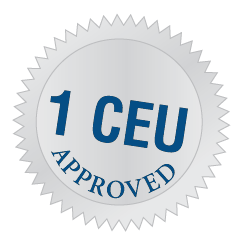 The new spinal cage codes have caused more than their fair share of confusion for spinal surgeons and their coders – even payers have been having trouble figuring out codes, 22853-22859. Some insurance companies have issued non-coverage policies for the codes, saying they are "experimental and investigative," even though those same payers covered the cages for years with the prior code, 22851. 
Coders don't know how to assign the new codes and spine surgeons don't know when they can separately report instrumentation. There is ongoing confusion regarding when to report 22849 and when not to. 

Join orthopedic coding expert Margie Scalley Vaught to learn how codes 22853-22859 should be reported and get your questions answered about these codes. You'll get a clear understanding of 2017 spinal surgery code changes to ensure your practice gets paid. 

She will also help you make sense of the new visualization definitions for laminotomy codes 63030, 63042 and 63047. 

After this comprehensive webinar, you'll: 
Learn practical strategies to address payer policies that restrict cage insertions 
Get a clear understanding of when to report the biomechanical cage codes - as opposed to a bone dowel implant – during a spinal procedure 
Understand what instrumentation is included in the biomechanical cage codes and what instrumentation may be separately reported. 
Get a working understanding of the definitions of percutaneous, endoscopic and open procedures and how they are distinguished in the 2017 CPT manual
Understand when to report 22849 and when not to 
Gain insight to the new visualization definitions you must refer to when reporting laminotomy codes 63030, 63042 and 63047 

Your Expert Presenter
Margie Scalley Vaught, CPC, CPC-H, CCS-P, ACS-EM, ACS-OR
Margie Scalley Vaught has more than 30 years of experience in the health care arena, including more than 20 years in orthopedic coding, billing and reimbursement. Margie frequently performs internal audits, provides education and training to physicians and office staff, and she helps clinics establish billing and compliance manuals. She is an advisor on orthopedic coding to the Board of Medical Specialty Coding, and she helped to develop the Advanced Orthopedic Coding credentialing exam. Margie has contributed many articles to the AAOS Bulletin, and she serves as consulting editor to Medical Practice Coding Pro and the Orthopedic Coder's Pink Sheet.
Your $199 registration includes




Live Q&A session
with speaker
 
Access recording
anytime
 

Earn 1 CEU
How the Webinar Works
Add this webinar to your shopping cart or call toll-free 1-855-CALL-DH1 (1-855-225-5341).
In advance of the webinar you will receive a toll free telephone number with dialing instructions and a link to download the course materials. Listen in and follow along live on the web or stream the training On Demand after the live date. Note: On Demand viewers are eligible for CEUs.
There is no limit to the number of staff from your office who can listen to the webinar live via speakerphone* or view On Demand. Access to the On Demand version and its accompanying materials is guaranteed for 90 days from the date of purchase.
When prompted, you will have an opportunity to ask your questions during the live webinar only.
* One phone line per registration fee. Additional connections subject to additional registration fees.