Get up to date on new moderate sedation codes that will change the way you get paid for hundreds of services.
Webinar • Thursday, November 17, 2016 • 1:00 – 2:00 p.m. ET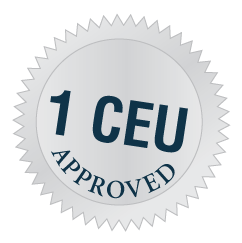 A complete revision of moderate sedation rules will impact coding and reimbursement for more than 400 services across multiple specialties starting Jan. 1. These services and payments are being unbundled from hundreds of services that CPT currently describes as procedures that include "conscious sedation as an inherent part of providing the procedure." Because CPT is making the change, it will impact your payments from both private payers and Medicare.
Don't lose out on revenue because you don't know when and how to report the new moderate sedation codes. Join billing, coding and compliance expert Devona Slater as she clues you in about new codes, new rules and new payments for moderate sedation services in 2017.
Register now for this comprehensive 60-minute webinar to:
Learn how six new codes will change the way you report and get paid for the more than 400 services that currently include moderate sedation.
Prepare for the new time requirements so you don't miss services that qualify for payment.
Discover what must be documented to report moderate sedation, including the drugs used, who administered them, on-going monitoring and face-to-face time.
Understand who can serve as a qualified independent trained observer to avoid improper claims and overpayments.
Find out whether Medicare will follow CPT's new rules or require different codes.
Make moderate sedation documentation easy with a template tool – BONUS!
Get up to date on moderate sedation codes before they go into effect Jan. 1. Join us for this can't-miss webinar and ensure you get paid!

Your Expert Presenter
Devona Slater, CHA, CMCP, CHC
Devona Slater is a strong ally to both physicians and their patients. For more than two decades, she has been committed to helping physicians manage their practices so they can devote more time to doing what they were trained to do — Practice Medicine. Devona Slater has served as president and compliance auditor specializing in anesthesia and pain management issues for the past 19 years. She has helped numerous anesthesia and pain management professionals across the nation with billing, coding and compliance issues.