Make sure your orthopedic practice is ready to code and bill new 2017 CPT and ICD-10 codes.
Webinar • Wednesday, December 7, 2016 • 1:00 pm – 2:00 pm ET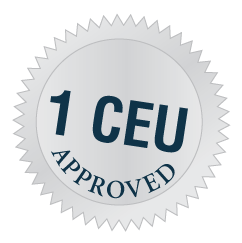 Are you ready for a wide array of orthopedic code changes? How you code for spine, foot, hip and physical therapy will be affected starting Jan. 1. Now is the time to learn how to use the new codes correctly – ICD-10 code changes are already in effect and CPT changes are just around the corner.
Get the help you need to fully understand what has changed and how you must select the new codes. An incorrect understanding could lead to improper billing and denials. Join specialty coding expert Margie Scalley Vaught as she reviews 2017 ortho coding changes that impact your practice the most.
Register now for this ortho-specific webinar to:
Learn about the new spinal implant codes, including interbody biomechanical device and interlaminar, interspinous process devices, including what must be documented and how the new codes should be selected.
Gain an understanding of the newly revamped bunionectomy codes and how they compare with this year's codes.
Get a first look at orthopedic-specific changes in the final 2017 Medicare physician fee schedule.
Find out how your coding of pelvic ring fracture treatment will change in January.
Learn about changes to Medicare's Correct Coding Initiative manual that could affect your coding.
Get clarification of critical ICD-10-CM coding changes to head off diagnosis coding problems.
Get up to date on cardio CPT and ICD-10-CM changes and ensure accurate reimbursement.

Your Expert Presenter
Margie Scalley Vaught, CPC, CPC-H, CCS-P, ACS-EM, ACS-OR
Margie Scalley Vaught has more than 30 years of experience in the health care arena, including more than 20 years in orthopedic coding, billing and reimbursement. Margie frequently performs internal audits, provides education and training to physicians and office staff, and she helps clinics establish billing and compliance manuals. She is an advisor on orthopedic coding to the Board of Medical Specialty Coding, and she helped to develop the Advanced Orthopedic Coding credentialing exam. Margie has contributed many articles to the AAOS Bulletin, and she serves as consulting editor to Medical Practice Coding Pro and the Orthopedic Coder's Pink Sheet.