Code and bill your cardiology services accurately in 2017 to ensure proper payment and minimize denials.
Webinar • Tuesday, November 29, 2016 • 1:00 – 2:00 p.m. ET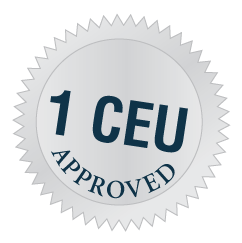 Cardiology coders have a lot on their plates. Not only do they need to keep up with CPT changes, they also have their first ICD-10-CM code set update to learn since the new code set was adopted. They need CPT and ICD-10 guidance to code and bill cardio services properly.
Understand cardio-specific impacts of procedure and diagnosis coding changes, including new codes for renal and visceral angioplasty and closure of the left atrial appendage. Join specialty coding expert Terry Fletcher as she reviews the recent cardio coding changes that impact your practice the most.
Register now for this cardio-specific webinar to:
Learn how to report the new non-cardiac transluminal angioplasty codes, including which services are newly bundled as components
Find out about the new codes for hypertensive crisis and how to determine when to code hypertensive emergency versus urgency
Understand changes to the ICD-10-CM coding guidelines for Excludes1 and bilateral codes, among others
Discover details on new codes for mechanochemical vein ablation and what must be documented for correct coding
Get guidance on how to use the new paravalvular leak closure codes
Get up to date on cardio CPT and ICD-10-CM changes and ensure accurate reimbursement.

Your Expert Presenter
Terry Fletcher, CPC, CCC, CEMC, SCP-CA, ACS-CA, CCS-P, CCS, CMSCS, CMC
Terry Fletcher is a specialty coding industry expert, auditor and educator based in Laguna Beach, Calif., with more than 25 years of experience. Terry is a past member of the National Advisory Board for AAPC and AAPCCA. Terry is the technical editor for the Cardiology Coder's Pink Sheet. Terry holds a bachelor's degree in economics, her proficiency certification in ICD-10-CM and multiple certifications in coding: CPC, CCC, CEMC, SCP-CA, ACS-CA, CCS-P, CCS, CMSCS, CMC. Her coding and reimbursement specialties include cardiology, peripheral vascular procedures, gastroenterology, E/M auditing, orthopedics and interventional radiology.