Master risk-adjustment coding rules to boost your claims' accuracy under Medicare Advantage and ACA plans.
Webinar • Wednesday, November 9, 2016 • 1:00 – 2:00 p.m. ET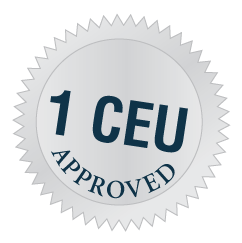 Risk-adjustment coding is confusing. And it's only getting more common as more patients are moving to Medicare Advantage (MA) plans or purchasing Affordable Care Act (ACA) insurance plans, which also operate under a risk-adjustment model.
Unlike traditional Medicare coding, where CPT codes drive reimbursement, in the MA arena diagnosis codes are the key to payment. That's because patients' risk scores dictate how much money an ACA or MA plan receives — and pays to providers. And risk-adjustment auditors check your work — and adjust your payments.
Join coding expert Carine Leslie during this comprehensive 60-minute webinar to:
Get the basics on risk adjustment — how it affects reimbursement and which payers and patients it affects.
Discover how risk-adjustment scores are calculated and tied directly to payment levels.
Improve your documentation compliance to meet the stringent documentation requirements under MA plans.
Find out how risk-adjustment coding applies to ACA plans.
Understand the leading conditions that cause challenges with RA coding.
Learn how to conduct a risk-adjustment data evaluation and self-audit.
Visualize the risk-adjustment process with case scenarios — e.g., diabetes and co-morbidities. — Bonus scenarios!
Understand the challenging ins and outs of risk-adjustment coding to ensure your practice gets paid properly.

Your Expert Presenter
Carine Leslie, RHIA, CCS
Carine is a senior staff consultant on PYA's Compliance Advisory Services team. She has expertise in ICD-10-CM/PCS, CPT-4, inpatient, outpatient and physician E/M coding. Carine is a Registered Health Information Administrator (RHIA), a Certified Coding Specialist (CCS), an AHIMA-approved ICD-10-CM/PCS trainer, and member of AHIMA and the Georgia Health Information Management Association (GHIMA).